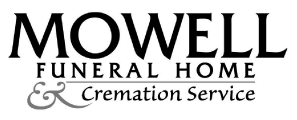 William "Bill" Grant Croker, Jr., 71, of Peachtree City passed away peacefully at his home with his family at his side on September 7, 2019. He was born August 30, 1948 in Winston Salem, NC.
He is survived by his wife, Teresa Croker, of 37 years; sons, William (Anne) and Michael (Sylvia) Croker; 6 grandchildren, Cason, Harlow, William, Mia, Liam and Elizabetta Croker; brothers, Donald and Robert; sisters, Jean, Carolyn, Sandra, Patricia, and Margaret and many nieces and nephews.
Bill retired from the U.S. Army after serving his country proudly for 24 years. He was a member of the ASA Chitose Group and NARFE. He enjoyed traveling with his wife, spending time with his sons and their families and riding his motorcycle.
A funeral service with military honors will be held on Friday, September 13, 2019 at 1:00 PM at the Chapel of Mowell Funeral Home, Peachtree City. The family will receive visitors on Thursday, September 12, 2019 from 6:00-8:00 PM at the funeral home.