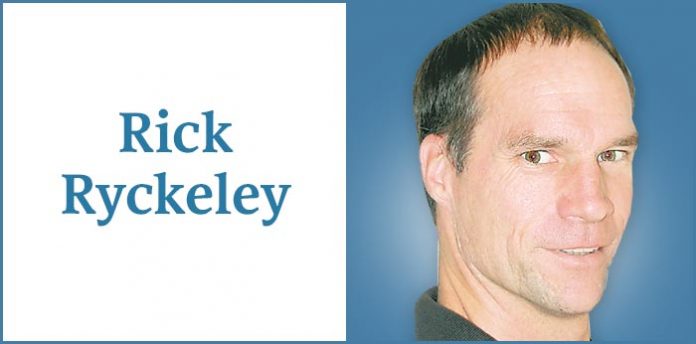 With the kids back in school, The Wife suggested last week it would be good for me to find something to do other than staying around the house all day. She said I needed a social outlet. I replied, "I write a newspaper column; that's social." Smiling, she patted my shoulder and suggested that I needed to go out and actually meet people.
Why marry a smart person and not listen to what they say? So early the next day, out of the house I went and, to The Wife's surprise, didn't come back until late in the afternoon. Not only did I meet lots of people, I did something I've never done before … I joined a club. And now I sound like their spokesperson!
With the dog days of summer now behind us, it's still plenty hot outside. So do you need a break from all the heat and humidity? Perhaps you need a free snack and drink? Then how's about a trip to the new place in town where the only thing colder than the free drinks is the angel-sent air-conditioning blowing down from high above.
The place where you can save $450 on a refrigerator (limit five per person.) The place where no one looks at you strangely because your shopping cart has 20 bottles of BBQ sauce, 10 jumbo rolls of paper towels, 2 cases of toilet paper, and 8 sleeves of paper cups. Instead, they toss an understanding smile your way in passing as they too turn down the paper aisle.
It's the new ginormous shopping warehouse club with the red and blue sign out front. With free samples down most every aisle, it's gonna be my new hangout place. But be advised, finding a parking space isn't easy. Seems just about everyone wants to become club members.
Circling the parking lot for half an hour waiting in anticipation for someone to leave was simply agony. But once inside the shiny new building I knew why. I was a big kid in a candy store. Candy corn, gummy worms, and even the Bit-O-Honey I loved as a kid growing up on Flamingo, I could now buy in bulk. And just in time for Halloween!
Need a case of frozen chicken breasts? The club has as many as you want. Don't have a big enough freezer? No worries! They'll sell you a retro 1960s model in red, silver or aqua. Only downside there's a limit: three per person. But wait, there's more.
On the way into the club, stop by the optical department to update those glasses. They strategically place that department at the front of the store. Guess they really want you to be able to see all those discounted prices.
From HVAC systems, residential solar, anything for the car, photo services, pharmacy, and groceries – my new club has it all. You can even order everything online and they'll deliver it to your front door! They also sell vacation packages. Why? I don't know. Going to the club is like going on vacation. Besides, if you are like me, when you finish shopping, you won't have any money left for a real vacation to the beach or mountains.
They even sell life insurance at the club – which is a very good thing. I may need it. My life could end sooner than later when The Wife sees how much stuff I bought.
[Rick Ryckeley has been writing stories since 2001. To read more of Rick's stories, visit his blog: storiesbyrick.wordpress.com.]