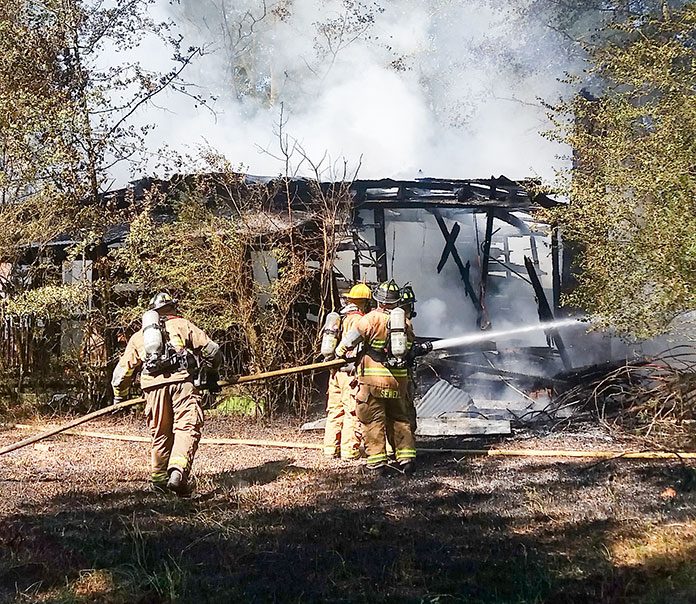 An unoccupied house on Ga. Highway 85 South suffered significant damage in a Sept. 4 blaze.
Fayette County Emergency Management Agency Director Mike Singleton said multiple county units at 10:26 a.m. arrived at the location at Hwy. 85 South and Price Road, finding a fully-involved structure fire.
The fire was brought under control in less than an hour and suffered significant damage. The cause of the fire is currently under investigation, Singleton said.
The Fayetteville Fire Department assisted under the automatic aid agreement.