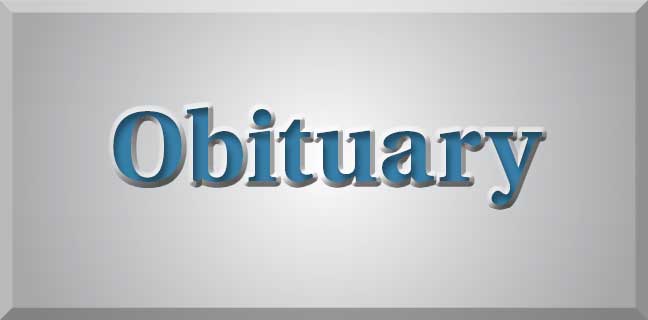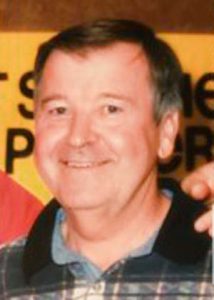 James (Jim) Alfred Beebe, 73, of Peachtree City, Ga., formerly of Fremont, Mich., passed with his wife Janet by his side on Saturday, Aug. 24, 2019, after a 14 year battle of Parkinson's Disease and Lewy Bodies Dementia.
The funeral service will be Friday, Aug. 30, 2019 at the Peachtree City First Baptist Church at 11 a.m. with a reception directly after the service.
Jim graduated with an Associates Degree in Business Management at Muskegon Business College. He received a Bachelor of Science Degree in Business at Ferris State College in Michigan also a Masters Degree in accounting at Central Michigan University. He was employed by Mead Westvaco in Alabama. Jim is a Veteran of the US ARMY and served several years in Germany during the Vietnam War as a Military Police. Jim loved playing golf in his personal life and for his company where he won many tournaments. He was a wonderful husband, father and grandfather to his wife, four boys and seven grandchildren that adored him.
Jim is survived by his wife Janet Ruth Beebe of Peachtree City,  his sons: James ( Masha) Alfred Beebe II of Peachtree City, Jason( Kitty) Alan Beebe of Cave Springs, Ark., Thomas Klugh Turner IV of Simpsonville, S.C., and Michael James Turner of Peachtree City, Ga. Grandchildren: Logan, Mason, Layla, Sagan, Caiden, Avery and Harper. Also his loving step-mom, Ruth Louise Beebe of Fremont Mich., nieces and nephews: Tony Beebe of Florida, Jon Beebe of Grand Rapids, Julie Beebe of Grand Rapids, and James Beebe of Michigan.
He is preceded in death by his father Dr. Raymond Ivan Beebe of Fremont Mich., his mother, Beatrice Ilene Beebe and brothers Ray Beebe of Fremont Mich. and Gary Beebe of Grand Rapids.
In lieu of flowers, family request sending memorials to Jim's favorite charity (that his wife Janet founded) The Breast Cancer Survivors' Network, Inc. 1401 Georgian Park, Ste.110, Peachtree City, Ga. 30269, online: www.bcsn.me or the wonderful Sacred Journey Hospice that took good care of him online: sacredjourneyhospice.com.
For updates and an online guestbook to sign, go to: www.carmichaelhemperleypeachtree.com