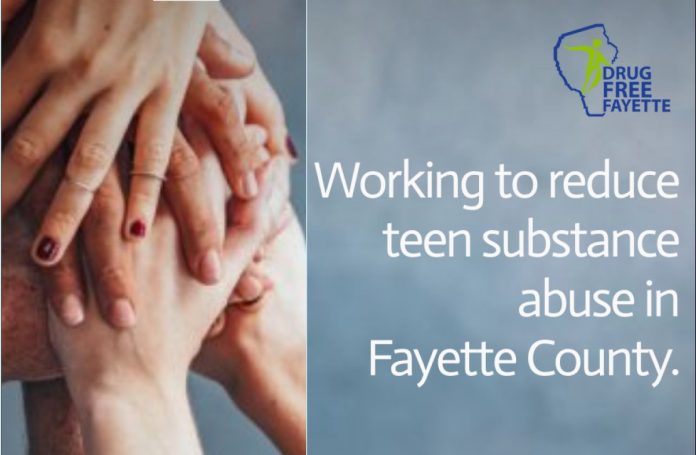 A crepe myrtle tree will be planted beside the new gazebo in downtown Fayetteville on Aug. 31 as a memorial to Fayette County citizens who died due to overdose.
Around the globe, International Overdose Awareness Day has been commemorated by hundreds of communities every August 31 since 2012. On Aug. 31 here in Fayette County, the City of Fayetteville, in coordination with the Drug Free Fayette coalition, has agreed to the planting of a memorial Crepe Myrtle tree. The tree planting will be held on Aug. 31 at 10 a.m.
The new gazebo is located on the corner of Ga. Highway 54 (Stonewall Avenue) and Ga. Highway 85 (Glynn Street).
The purple Crepe Myrtle is being donated by Mill Pond Gardens, Robin Porter and will be planted by the city's Public Works Department.
A 12-inch by 12-inch black granite memorial plaque, donated by Laser Precision Design, Chris Mucha, will be placed beside the tree. The plaque will read:
"This tree is planted in remembrance
For all loved ones lost to overdose in Fayette County.
Courtesy of the Drug Free Fayette Coalition"
The community is invited to write their lost loved ones names on a purple ribbon and tie it on the tree.
For more information about the Coalition, please visit www.drugfreefayette.org.
There will also be a small number of medication lock boxes given away at this service.
According to Fayetteville Councilwoman Kathaleen Brewer, and also a member of Drug Free Fayette, "Research has documented that 54 percent of prescription drug misuse starts with using medication from the home. So locking up prescription drugs at home adds to the protection against the risks of misuse and possible addiction."
International Overdose Awareness Day serves to raise awareness of overdose, and reduce the stigma of a drug-related death. In 2017, more than 70,000 overdose deaths occurred in the United States, with 1,527 in Georgia, according to the Centers for Disease Control and Prevention. The CDC also reported that an average of 13 overdose deaths occurred in Fayette County each year between 2015 and 2017.
Another Drug Free Fayette coalition member, Doreen Barr, said, "We encourage anyone with unused prescription drugs to drop them off anonymously at any of the locations in Fayette County where medication drop boxes are."
Barr said that these drop boxes are at the Fayette County Sheriff's Office. City of Fayetteville Police Department, and Peachtree City Police Department, and can be accessed during normal business hours, Monday through Friday, year around.
For any questions about this event, reach out to Fayette FACTOR and AVPRIDE at 770-716-2797, or at DrugFreeFayette@gmail.com, or visit the website at www.DrugFreeFayette.org.