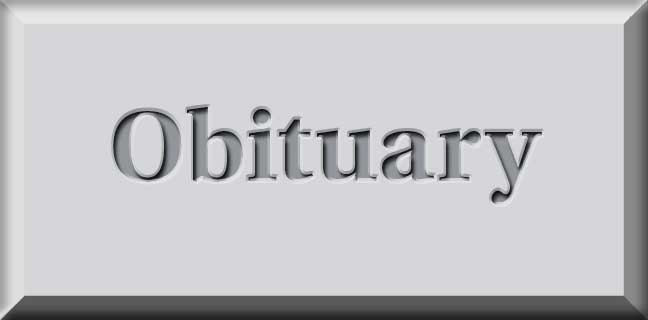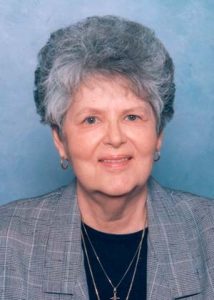 On August 15, 2019, at the age 83, Irna Reynolds went to meet Jesus.
She is survived by her sons, Alan Douglas (wife Patti), Roger Scott, and Gregg Arthur, grandchildren, Morgan Reynolds (Nashville, Tenn.), Macy Reynolds (Sharpsburg), Brannon and Courtney Reynolds (Biloxi, Miss.), and Justin Reynolds (Fayetteville, N.C.), and many nieces and nephews. She is preceded in death by her husband, Doug.
Irna was a charter member of the Peachtree City United Methodist Church since 1974. She sang in the choir and had a beautiful alto voice, helped organize the choir library and was faithful to attend until the last few weeks of her life.  Irna, a member of the Naomi Circle, sent out specially selected birthday cards, which were addressed with her beautiful handwriting to all the members.
She was born in Goessel, Kan. to Arthur and Mary Schroeder.  Not only was she was the baby, she was the only girl with three older brothers. She worked as a registered nurse at Peachtree Regional Hospital and Humana Newnan Hospital.  She loved painting, gardening and birdwatching.
A funeral service will be held on Tuesday, August 20, 2019 at 2 p.m. at Peachtree City United Methodist Church. Burial will follow at Westminster Memorial Gardens. The family received friends on Monday, August 19, 2019 from 1-3 p.m. and 6-8 p.m. at Mowell Funeral Home, Peachtree City.
Expressions of sympathy may be made in the form of donations to the Peachtree City United Methodist Church Building fund.
Mowell Funeral Home & Cremation Service, Peachtree City – www.mowells.com.