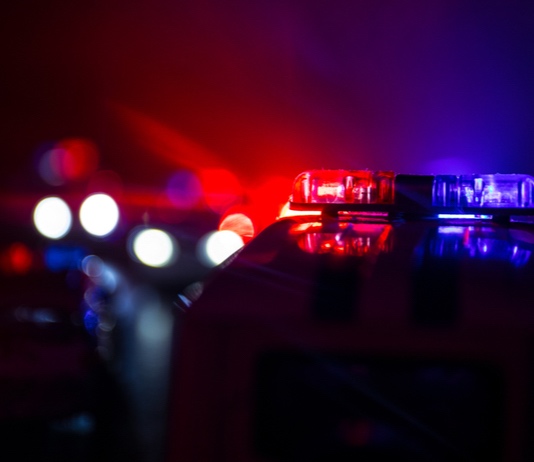 A

July 7 domestic incident in Fayetteville in the Virginia Highlands area on the city's south side landed a boyfriend and girlfriend in jail on numerous charges.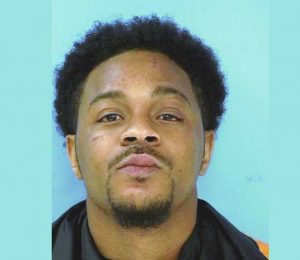 James Carthern, 28, was charged with aggravated assault, interference with government property, fleeing and attempting to elude, obstruction, reckless driving, suspended or revoked license, aggressive driving, failure to stop or yield and driving on roadway laned from traffic, said Fayetteville Police Department spokesperson Ann Marie Burdett.
Also arrested was 29-year-old Jamie Mack on charges of disorderly conduct and interference with police, Burdett said.
Burdett said officers at 1:31 a.m. were dispatched to a Brookridge Court residence on a domestic call after a child called about an argument. Mack came to the door and began yelling obscenities at the officers and refused to exit the residence after being requested to do so. Mack was subsequently arrested, Burdett noted.
Carthern had left the residence prior to the incident with Mack and the officers, but returned less than an hour later and was found sitting in a vehicle. When approached by officers, Carthern refused to exit the vehicle, said Burdett.
Burdett said officers had already blocked the vehicle, though that did not stop Carthern from backing into a police vehicle in an attempt to leave the area. He was subsequently able to manuever the vehicle free and drive off.
Carthern drove north and soon ran the vehicle into a ditch in the area of Ga. Highway 85 and Hood Avenue, where he exited the vehicle and fled on foot, said Burdett, adding that Carthern was soon located and apprehended in a back yard a short distance away on Kelly Drive.
A

lso in Fayetteville, a vehicle was entered at the Banks Crossing retail area on July 11. Burdett said a door lock was punched and cash was stolen.
A second entering auto incident occurred on July 10 at a residence on Harbor Club Lane off White Road. Burdett said two cell phones were stolen from an unlocked vehicle.
In Peachtree City, a vehicle on July 3 was entered at Picnic Park on Willowbend Road. Reporting the incident, the vehicle's owner at 11:56 a.m. told officers her driver's side window had been smashed and a purse stolen, according to police reports.
A burglary was reported on July 6 at a Sage Blue residence off South Peachtree Parkway. The rear door was unlocked, and ladder was propped on side of house. There did not appear to be a forced entry into the home, said Peachtree City Police Department spokesman Matt Myers.
Myers said miscellaneous items were taken, including collectible stamps and a jar of coins. A set of keys and $20 bill were located in the yard, Myers said.
T

he Peachtree City World of Beverage on Crosstown Drive was burglarized in the early morning hours of July 10. Police reports said the front door was smashed with a rock and a small amount of cash was taken from the register.
In unincorporated Fayette County, there were two entering auto incidents on July 11, with both occurring at county parks.
One of the incidents occurred at Kenwood Park in north Fayette. The owner of the vehicle told deputies she went to use the restroom and returned to find a rear window shattered and a tablet computer and books stolen, said Sheriff Barry Babb.
Babb said park video showed a black male wearing a red shirt entering the vehicle and exiting the park in a red Hyundai Tucson which was driven by another black male. The tag on the vehicle was stolen, Babb added.
The second incident occurred around the same time at McCurry Park on Fayetteville's east side. Babb said a driver's side window was shattered and a bag containing money, phone chargers and other items was stolen.
Babb said park video showed the same man and vehicle from the Kenwood Park incident.
Another vehicle was reported entered on July 9 at a residence on Ga. Highway 92 South. The owner said the unlocked vehicle, which had been in the open garage, was entered and a passport stolen, Babb said.