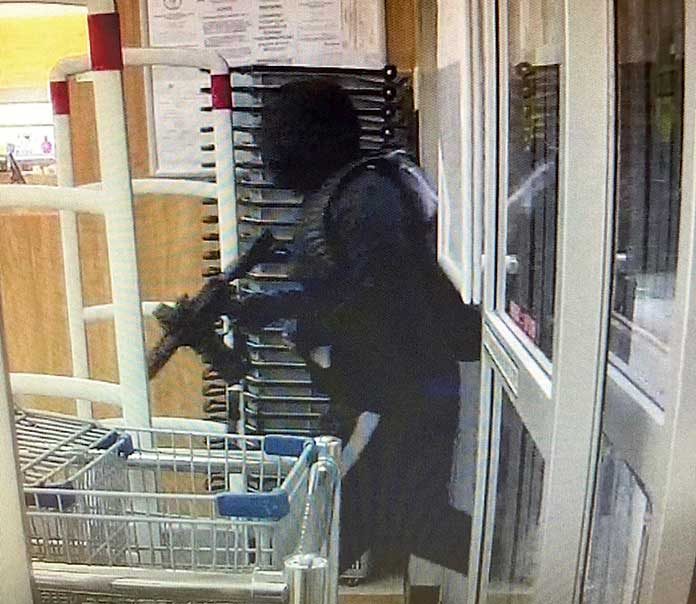 This man is one of three wanted by Peachtree City police following a July 14 armed robbery at the Walgreens store on Ga. Highway 74 South at Holly Grove Road. Photo/Submitted.
Peachtree City police are searching for three armed men who robbed the Walgreens store on Ga. Highway 74 South just before closing time on July 14. There were no injuries in the robbery.
Peachtree City Police Department spokesperson Heather Scott said officers on July 14 at 10:56 p.m. responded to a report of armed robbery at Walgreens, located at 1232 S. Highway 74 at Holly Grove Road.
The store employees reported that just prior to closing, three male suspects, entered the store and took an undisclosed sum of cash, Scott said.
The were no injuries as a result of the armed robbery, Scott noted.
Scott said the three suspects are described as African American males wearing dark in colored clothing. All three suspects were armed with firearms.
If anyone has information that would assist the Police Department in this or other incidents, please contact the Peachtree City Criminal Investigations Division at 770-631-2510. You may remain anonymous.
Below, the other two armed suspects. Photos/Peachtree City Police Department.