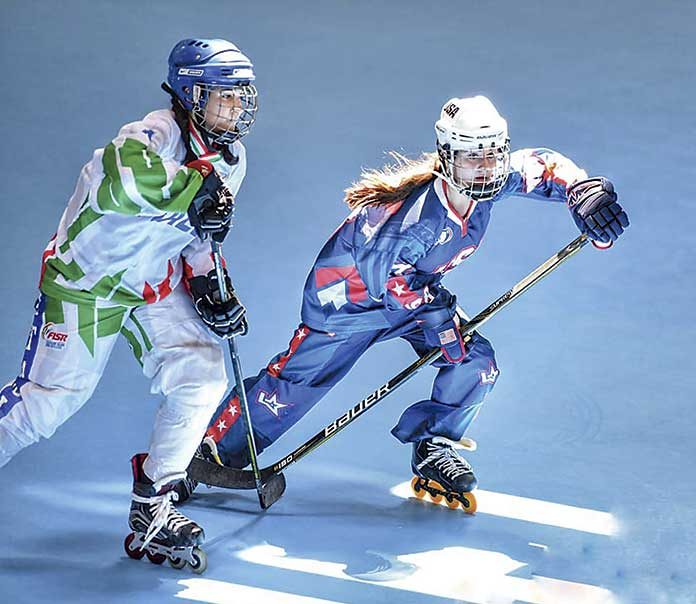 Cami Salaski from Peachtree City, just returned from Barcelona, Spain where she competed in the World Roller Championship for Team USA at the World Roller Games.
Cami was one of 14 girls, ages 13-18, selected in the nation to play for the women's junior USA team.
While in Barcelona the team faced Spain twice, Columbia, Italy and Finland. Team USA made it to the gold medal round but came up short 2-0 against Spain, who were the defending world champions.
Cami was still excited to bring home a silver medal and to have had such a great experience and opportunity to play for her country.
She was the only women's representative from the state of Georgia or the entire Southeastern US Region.
One of her highlights was scoring the game-winning goal on her 16th birthday in the quarterfinal game versus Italy.
Cami got her start in roller hockey at our own Peachtree City Hockey League where she has been playing since age 5 (ptchockey.com).
She attends McIntosh High School and will be a junior this fall.