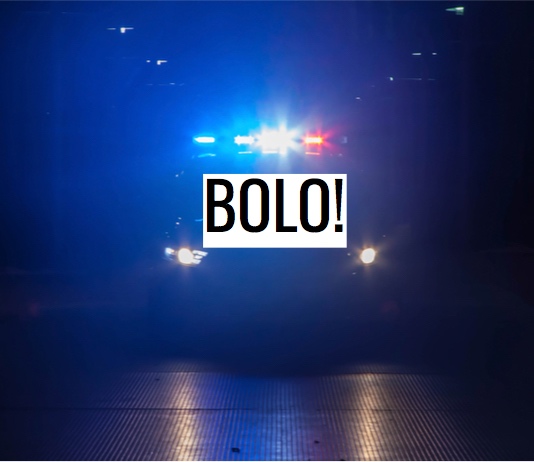 A July 4 robbery that occurred while a woman was putting air in a tire on Ga. Highway 85 North ended with the woman being treated for non-life-threatening injuries after she chased the thief then lost control and crashed her vehicle.
Sheriff Barry Babb said the incident occurred on July 4 at approximately 5:30 p.m. as a 22-year-old Decatur woman was putting air in a tire at the QuikTrip store on Hwy. 85 North.
Essentially, "The victim was robbed while she was putting air in her tires," said Babb.
Babb said the woman was busy putting air in a tire when she felt her car move slightly. She looked up to see a man leaning into her vehicle and rummaging through it.
The victim described the man as dark-skinned in his 20s with a medium Afro hairstyle, and wearing a gray or black hoodie and white pants, Babb said, adding that the woman's wallet and cash were stolen.
The victim then confronted the man, at which point he ran to a maroon Nissan that had two other people inside. The woman chased him to the Nissan, but he jumped into the front seat and the vehicle fled the area, said Babb.
Babb said the victim pursued the Nissan in her vehicle and, during the pursuit, lost control of her vehicle, went off the roadway and wrecked.
The victim was transported to Piedmont Fayette Hospital with non-life-threatening injuries, Babb noted.
Video from the gas station showed the maroon Nissan. The tag number was identified by Atlanta police, indicating that the vehicle had been stolen only an hour earlier in Atlanta, said Babb.
Babb reminded motorists to maintain an ongoing awareness of the area around them when filling their tanks or conducting business at convenience stores or other businesses.
Whether in the case of thieves or carjackers, motorists today are potential victims at gas stations. The driver is there, the vehicle and keys are there, as are the contents of the vehicle. Everything for a carjacking is present, with the added benefit, from the carjackers perspective, that the vehicle's owner is likely distracted with putting gas in the tank.