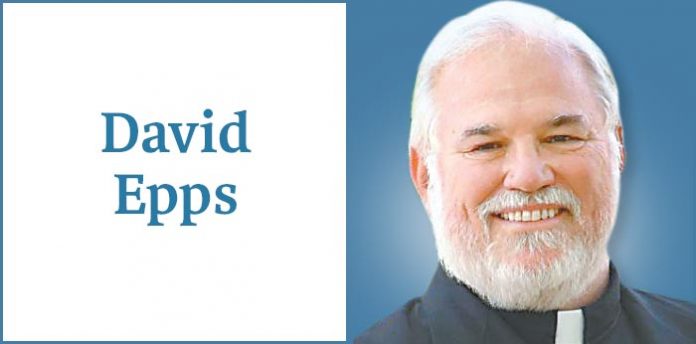 Politicians are getting more and more desperate these days. One party has no less than 23 candidates running for the presidential nomination, most of whom have very little name recognition. Within a couple of months, most of them will no longer be serious contenders.
The general public has always thought of politicians as people who are nearly incapable of telling the truth. Hence, the old joke: "How do you tell if a politician is lying? His (her) lips are moving."
This perspective is so prevalent that almost no one expects a politician, of whichever party, to fulfill his or her campaign promises. But, at least in former days, politicians kept their promises within the realm of believability, or at least, possibility.
All that has now been thrown out the window. A number of politicians are making campaign promises that are impossible to fulfill and, if those promises were to be fulfilled, the nation and its economy would be wrecked.
Want free college? You got it! Forgive all student debt? Done! Medicare for every person? You bet! How about guaranteed jobs? Easy peasy! A minimum income for everyone, even those who refuse to work? Of course! Affordable housing? Certainly! And the list goes on and on. It almost seems like a script for a bad comedy except there's nothing funny about this tactic.
The amazing thing is that there are people who actually buy into these so-called promises and think that "the government" can provide all these goodies for everybody.
Of course, "the government" provides nothing because it produces nothing without first extracting money, by force, from its citizens.
Oh, you think people aren't forced to pay taxes? Just don't pay them for a few years and see how that works out for you. You say your house is paid off and you own it free and clear? Don't pay the property taxes for a year or two and see who takes possession of the house that you assume you own.
I deplore the word "free" because it causes people to believe that some things are actually "free," when they are not. My wife and I belong to Amazon Prime. The myth of Amazon Prime is that you get "free shipping." You most certainly do not.
People who join Amazon Prime pay a fee up front. They pay for their shipping in advance. Now, it is true that some people have a lot shipped to their house while others who paid the fee are much more frugal in their spending. But the shipping isn't "free." Somebody paid for it.
It is the same with "free" tuition, healthcare, loan liquidation, housing, and everything else deemed "free." Those "free" school lunches? Somebody paid for them. Somebody pays for everything. Except air. Air is free. So far.
The politicians making all these promises know that the chances of fulfilling them, are practically nil. It would cost a bazillion gadzookillion dollars to fund everything and there's not enough money — even if the government takes everything from everybody — to pay for these campaign "promises."
If even one party passes all this stuff, the other party is likely to oppose the measures, thus halting it, or the President, if he or she has a functioning brain, would veto such ruinous legislation.
Sometimes when I watch the news and hear what certain politicians are proposing, and that a sizable portion of the population agrees with them, I feel like I am living in Bizarro World (check Wikipedia if you don't catch the DC Comics reference) where everything that should be isn't and that which shouldn't be is. I also refer to this state as Wacky World.
Our church is funding a youth event this month. We are sending several youth and sponsors to Selma, Ala., for a special conference that we believe will be beneficial to our youth and, thus, to the church.
The youth do not have to pay for their transportation, fees, or rooms. Neither do their parents. But the trip isn't free. Not by a long shot.
People in the church who work and who give voluntarily are paying for the trip. Somebody always pays for everything.
The next time you see a politician's lips move and the word "free" come out, remember this fact.
[David Epps is the pastor of the Cathedral of Christ the King, 4881 Hwy. 34 E., Sharpsburg, GA between Newnan and Peachtree City (www.ctk.life). He is the bishop of the Charismatic Episcopal Diocese of the Mid-South which consists of Georgia and Tennessee and is the Associate Endorser for the Department of the Armed Forces, U. S. Military Chaplains, ICCEC. He may contacted at davidepps@ctk.life.]