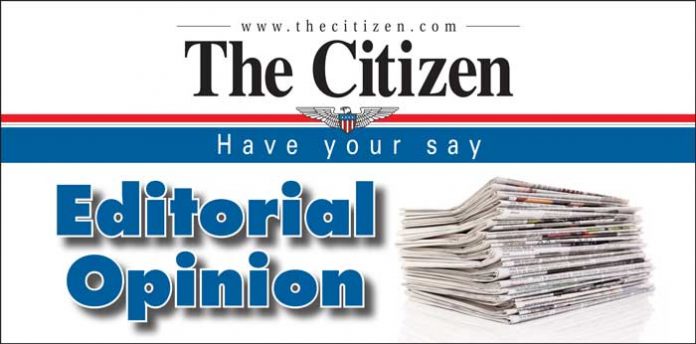 "Therefore, as God's chosen people, holy and dearly loved, clothe yourselves with compassion, kindness, humility, gentleness and patience. Bear with each other and forgive whatever grievances you may have against one another. Forgive as the Lord forgave you. And over all these virtues put on love, which binds them all together in perfect unity." — Colossians 3:12-14
God's chosen people are certainly not exempt from the increasing stress of this present generation. While it would be redundant to revisit the many issues that are currently causing dissension and division among those who consider themselves Christians, suffice it to say that these are difficult times for nearly everybody.
It should be obvious that western civilization has become radically secular in the last few decades and the rapid evolution of "this worldliness" is having a profound negative impact on the Church.
The Bible, God's Word and our final authority for Christian doctrine and practice, is under attack not only from outside forces, but also from within elements of the Church itself. That is a tragic fact that should not surprise anyone who knows Scriptures.
As Paul warns Timothy: "For the time will come when men will not put up with sound doctrine. Instead, to suit their own desires, they will gather around them a great number of teachers to say what their itching ears want to hear. They will turn their ears away from the truth and turn aside to myths" (2 Timothy 4: 3-4).
The unfortunate result of this is a new generation of believers who have been swept up in the powerful current of secularism that is taking them away from the firm foundations upon which the hope for salvation rests.
In a quest for freedom and self-determination many people have gradually drifted into a state of ungodliness, deceived (as always) by Satan into believing that obedience to the Lord is oppressive and unnecessary. Their lifestyle becomes undistinguishable from that of those who openly profess their rejection of the Bible as any sort of authority for their behavior.
Their deception is complicated by an unscriptural perspective of God's grace and the salvation he offers through the Blood of Jesus. God loves us so much that it doesn't matter what we do is a very attractive alternative to the discipline of obedience that is clearly presented in the Bible.
The natural reaction to this development from the older and more conservative generation of Christians usually fluctuates between frustration and condemnation. We are confused and even outraged that our offspring and theirs would so blatantly reject sound doctrine and choose to live what we would consider a life of sin.
The tendency is either to quietly and sadly watch the moral self-destruction unfold, or to confront it with passionate disapproval. Neither response, however, produces a positive outcome and the relational breech continues to widen. Everything and anything we have to say will most likely be taken as legalistic Bible thumping that further retards any productive dialogue.
Who are we to judge? Are any of us without sin? Those responses have scriptural validity. It is true that we are all at war with our own sinful nature and struggle to die to ourselves so that we can live by grace. At what point, then, do we become like the hypocrites who are harshly judged by the Lord? How do we find a place of peace amid these conflicts? How do we even begin a constructive dialogue?
To have an honest conversation we all must learn to listen and make every effort to speak the truth in love to each other. A real conversation, rather than an argument, usually starts with divergent ideas that are expressed as rationally and as respectfully as possible.
The point cannot be about proving who is right, it must be about finding common ground upon which to stand together. If that happens, eventually the divergence converges into mutual understanding, even if there remains some disagreement.
Much like how the Allegheny and Monongahela merge to form the Ohio River at Pittsburgh, a constructive conversation brings people together in a natural and productive way instead of tearing them further apart. Once again, Paul warns us: "Don't have anything to do with foolish and stupid arguments, because you know they produce quarrels. and the Lord's servant must not quarrel" (2 Timothy 2:23-24.)
Most arguments are foolish and stupid, producing no solutions to problems nor providing opportunities to empathize. The Lord has commanded that we love and respect one another. Quarrels tend to isolate us and make that mandate virtually impossible.
Sincere believers must strive to bear with each other. Putting up with one another's personality quirks, political viewpoints, likes and dislikes, habits, tastes in dress and deportment, etc., requires intention and effort. It takes even more than that; it takes God's grace and mercy.
We cannot love (agape) others out of the energy of own flesh; we desperately need the Holy Spirit. Only Christ in us can love others like we love ourselves and forgive others as he forgives us. If we can submit ourselves to the transformation process that is at work within our hearts and minds, we will find that Christ's love is the natural product. Everything in our lives should be working to conform us to the pattern and image of our Lord. Quarreling only exposes how short we have come and how far we have missed the mark.
Furthermore, we are not at war with flesh and blood, although that is exactly what Satan, the deceiver, tries to promote and provoke. Our argument is not really with other people, but against the powers of darkness that are at war with God and those who call on his Name. As it is written: "The weapons we fight with are not the weapons of the world. On the contrary, they have divine power to demolish strongholds. We demolish arguments and every pretension that sets itself up against the knowledge of God, and we take captive every thought to make it obedient to Christ" (2 Corinthians 10:4-5).
Remembering this fact will help us to deal gently with those whose doctrines and standards of behavior differ from our own. They are not our enemies, they are our brothers and sisters in Christ who desperately need the grace, love, and understanding we must humbly offer to them. May God help us to be better messengers and ministers of his reconciliation.
[LeRoy Curtis is a pastor and Bible teacher with training ministries in Africa and Central America. He and Judy live in Peachtree City. Email him at leroy.judy@gmail.com.]