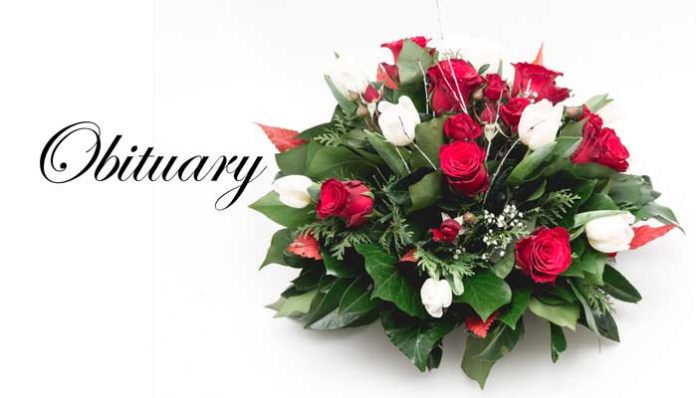 Mrs. Bertha Hudgens of Fayetteville passed away June 13, 2019. She was born in Franklin County, Ga. on October 20, 1921.
Mrs. Hudgens was preceded in death by her husband J.C. Hudgens and is survived by her daughters, Gloria Lynn and her husband Gene of Tyrone; Janice Barrett and her husband Frank of Byron, Ga.; Kathleen London-Cheek and her husband George of Newnan; brother, Donald Tatum of Fairburn; grandchildren, Donna Plumstead and her husband John, Lori Curry and her husband Lee, Allison Harkins, Mike Lynn and his wife Vicki, Susan Garrison and her husband Vance, Jenny Teal and her husband Josh, Marcia McCarty and her husband Chris; 15 great grandchildren and 5 great, great grandchildren.
Bertha and J.C. lived in Fayetteville until his death in 2007. She then moved to Heritage of Peachtree where she resided the past 12 years. She always enjoyed the staff and residents and was loved by all.
Funeral services were held Monday, June 17, 2019 at 2 p.m. in the Chapel of Parrott Funeral Home with Dr. Josh Safekow and Dr. Bill Priester officiating. Interment followed at Sharon Memorial Gardens.
Those wishing may sign the online guestbook at www.parrottfuneralhome.com. The family will receive friends one hour prior to the service on Monday at Parrott Funeral Home and Crematory, 770-964-4800.