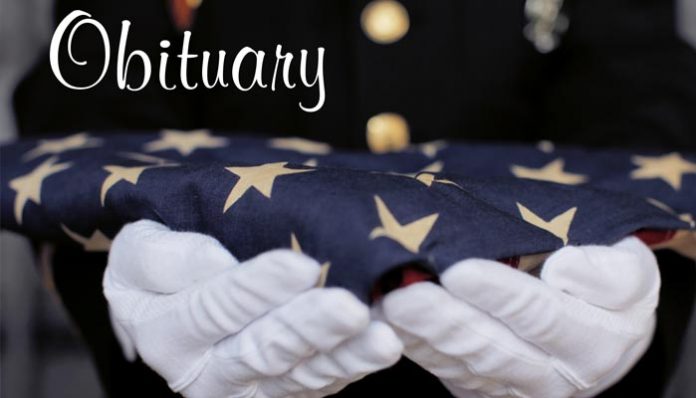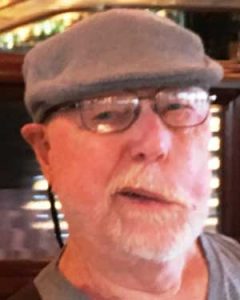 Retired Colonel Jerome Edward Greenwell, age 79, of Peachtree City passed away peacefully at home on Thursday May 16, 2019. A brave and uncomplaining soul, Jerry fought a four year long battle with Chronic Lymphocytic Leukemia. He remained positive and faithful throughout.
Jerry was preceded in death by his parents, Robert and Mary; sister, Peggy; and brothers, Richard and Paul. He is survived by his wife of 58 years, Norma Jean Mazzacavallo Greenwell; son Shawn Greenwell (Terri); grandsons, Brendon and Michael of Titusville, Fla.; daughter, Shannon Upchurch (John); granddaughters, Emily (Patrick), Allison; grandsons, Andrew and Aaron of Jacksonville, Fla.; daughter, Michele Greenwell of Brookhaven, Ga.; son Jeff Greenwell (Connie Messom) of Seattle, Wash.; and brother, Bob Greenwell of Phoenix, Ariz.
He was born at his parent's home in Chicago, Illinois on December 19, 1939. He graduated from St. Catherine of Genoa Grammar School, attended Congregation of Holy Cross seminary, graduated from Mendel Catholic High School in 1957, and earned his Bachelor of Science Degree in Aircraft Maintenance Engineering from St. Louis University, Parks College of Engineering, Aviation and Technology in 1961. Jerry and wife, Norma share a December 19th  birthdate, and grew up one mile from one another in the Roseland neighborhood of Chicago.  They married on a rare, warm and sunny day, December 2, 1961 at St. Anthony of Padua in Chicago, Ill.
Jerry began his career in the United States Air Force on March 8, 1962. He received his pilot's certificate in 1963 and flew throughout his 26 years of military service. While serving, he was an aircraft commander, instructor and evaluator pilot, Operations Officer, Organizational Maintenance Squadron Supervisor, Munitions Maintenance Squadron Commander, Air Refueling Squadron Commander, Assistant Deputy Commander for Operations and Maintenance, and Director of Operations. In 1974, he earned his Master's Degree in Counseling and Guidance from Troy University and counseled young servicemen. In 1988, Jerry retired from military service in Peachtree City, Ga., with the rank of Colonel and 4,730 hours of flying time, most of which was in the KC-135. He had a tremendous love of flying. During his lifetime Jerry and his family lived throughout the United States and its Territories.
Jerry loved and appreciated spending time with his family, following the adventures of his grandchildren, working on jigsaw puzzles, archery, tennis and golfing (both watching and playing), fishing (sometimes catching), deer watching, milkshakes, woodworking (he created many beautiful pieces of furniture and family gifts), and travel. Following his retirement from the Air Force Jerry, remained active in the community; he was a Eucharistic Minister, Stephen Ministry leader, Peachtree City Lions Club founder and mechanic at various area golf courses.
Jerry and his family would like to thank Dr. Jonathan C. Bender, his staff and all of the wonderful staff at Piedmont Fayette Hospital for their years of care.
Expressions of sympathy may be made in the form of donations to the St. Vincent DePaul Society at Holy Trinity Catholic Church.
A Funeral Mass will be held at Holy Trinity Catholic Church in Peachtree City on Saturday, June 1, 2019 at 10:30 a.m., followed by interment at Westminster Memorial Gardens in Peachtree City, Ga.
Carl J. Mowell & Son Funeral Home, Peachtree City – www.mowells.com