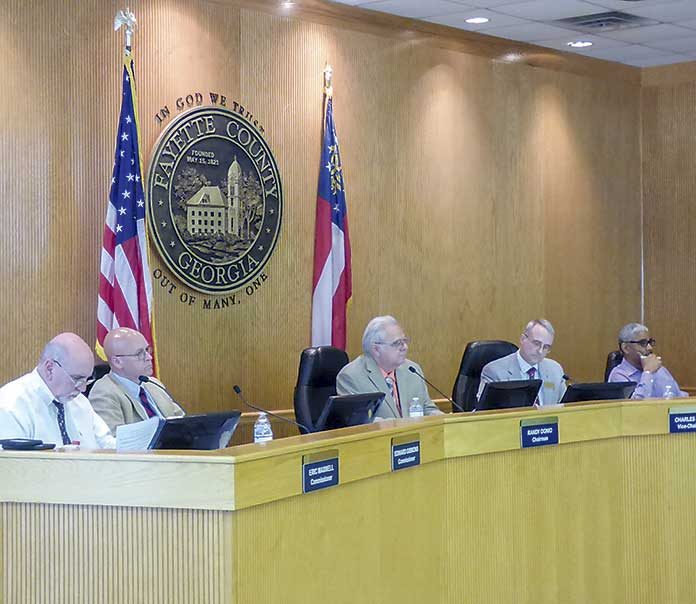 A request to rezone 19.45 acres along Old Senoia Road on Fayetteville's south side for 15 single-family lots was unanimously approved April 23 by the Fayette County Commission.
The lots range in size from 1-acre to 1.69 acres. Though R-50 zoning requires a minimum house size of 2,100 sq. ft., project representative Randy Boyd said home sizes would average approximately 3,500 sq. ft.
Boyd also noted that the number of lots will likely be reduced.
Both the Planning Commission and county planning staff recommended approval.