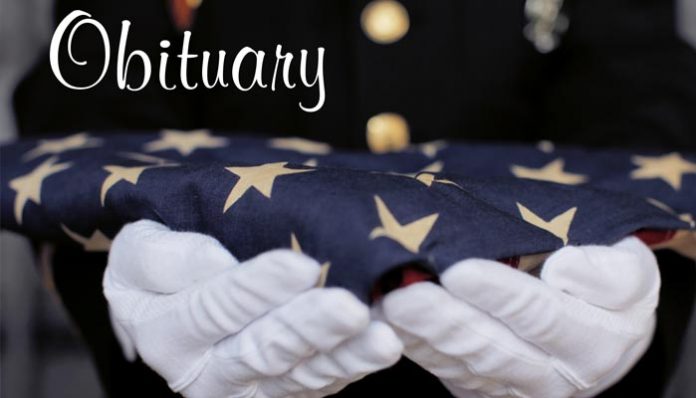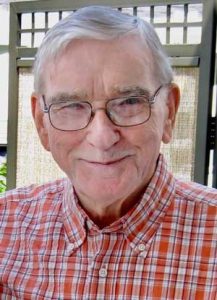 Robert Lee Hyatt, 89, of Peachtree City passed away April 18, 2019.
Bob was born on November 1, 1929 to Tyler and Hannah Hyatt in Barren Springs, where he grew up on a small family farm with nine brothers and two sisters. In 1947, at the age of seventeen and with ten dollars in his pocket, Bob boarded a train and went to the Great Lakes Naval Station where he joined the Navy.   For the next twenty years, he proudly served his country as a Cryptologist and Computer System Analyst. His career in the Navy offered him the opportunity to see the world, and he was stationed in Japan, Guam, and Washington D.C.
After twenty years as a Chief Petty Officer, he retired from the Navy but continued to serve for seventeen years in a civilian capacity at the Naval Security Station in Washington, D.C.   In 1976, he received a commendation letter signed by President Ford for his work in streamlining operations and cutting government costs. In 1985, after serving his country for almost forty years, Bob retired from government service.
He and his wife Day spent the majority of their retirement years in Pinehurst, N.C., where Bob was an avid gardener, landscaper, and longtime volunteer with Habitat for Humanity. Bob and Day had two children, Debbie and Tim, seven grandchildren, and seventeen great grand-children. A great man of loyalty and faith, Bob loved his Heavenly Father, his family, and his country.   His always thankful, always positive, always willing to help a neighbor attitude was part of who he was, and he left a great legacy.   He will be dearly missed.
Bob was preceded in death by his parents and his brother, James Hyatt. He is survived by his wife, Daphne Hyatt; son, Robert T. Hyatt (Paula); daughter, Deborah Coulson (Danny); grandchildren, Jeffrey Conner, Jennifer Porter, Jessica Chambers, Leslie Hostinsky, Jamie Hatch, Ashley Scoggins, Craig Hyatt; and 17 great-grandchildren.
A Memorial Service will be held at 1 p.m. on Saturday, May 4, 2019 at Senoia United Methodist Church, 229 Bridge Street, Senoia, Ga., with Minister Ashley Jenkins officiating.   Memorial contributions can be made to Habitat for Humanity, https://www.habitat.org/.
Carl J. Mowell & Son Funeral Home, Fayetteville – www.mowells.com