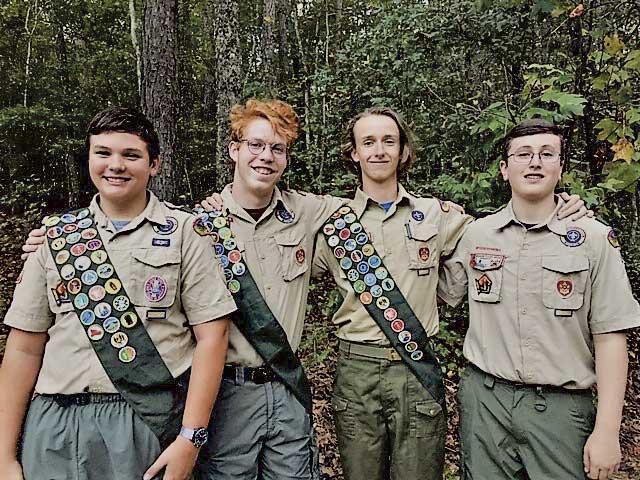 Troop 75, sponsored by Peachtree City United Methodist Church, announced that four boys have achieved the rank of Eagle Scout this semester. In doing so, they have contributed and completed projects that benefit the local community.
Lewis Cuello, a 10th-grader at McIntosh High School, built and painted seven book cases for the library at Liberty Tech Charter School.
Cole Chapple, an 11th-grader at McIntosh High School, updated Crabapple's Code Red safety procedure by adding door blinds and large room numbers to exterior windows.
Andrew Villars, a 9th-grader with KONOS Academy, restored a large cast iron church bell for Red Oak United Methodist Church in Griffin. The bell had been hidden in the woods since WWII to prevent it from being melted down. It was completely restored and a new support structure was built before being returned to the church.
Tanner Sutherland, a 9th-grader at Starr's Mill High School, built two picnic tables for Peachtree City Parks and Recreation Department, that were placed under the pavilion at Blue Smoke Park for all to use.