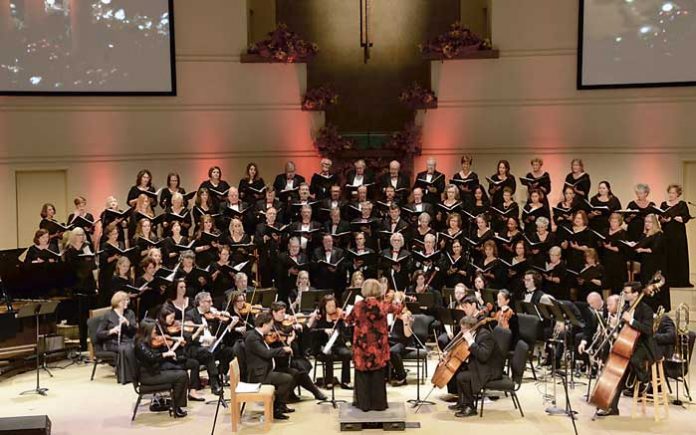 "Christmas with the Southern Crescent Chorale" has become a holiday tradition in the community.
It's a lovely way to begin your holiday season.  Joined by the Veterans High School Concert Chorale from Kathleen, Ga. on Friday evening and the McIntosh High School Cantabile on Sunday afternoon, the Chorale will perform awe-inspiring concerts of beloved Christmas favorites accompanied by a full professional orchestra. 
Sponsored by Bruce Dickerson of Fayetteville Edward Jones, the concert will be a festive event!  "Christmas is not a time nor a season, but a state of mind. To cherish peace and goodwill, to be plenteous in mercy, is to have the real spirit of Christmas," said President Calvin Coolidge.
Come join  us to begin your "Christmas state of mind!" 
Concerts are on Friday, Nov. 30 at 7:30 p.m. and Sunday, Dec. 2 at 3 p.m. at Harps Crossing Baptist Church.  Tickets available at the Fayetteville Library or online at www.southerncrescentchorale.org.