Democrats have strongest Fayette turnout in at least two decades — 
Retired Whitewater High School principal Roy Rabold received two-thirds of votes cast in District 2 for a seat on the Fayette County Board of Education in election returns Nov. 6. The Republican easily outpaced his Democrat opponent, Sara Van Etten, 69 percent to 31 percent. He takes his place on the board in January.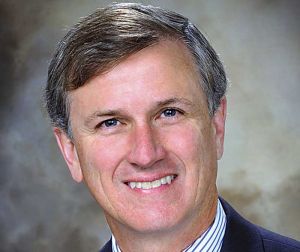 Incumbents won in contested races for state senate and state house. Republican Sen. Marty Harbin beat Democrat Bill Lightle for the District 16 seat 68 percent to 32 percent. The district covers parts of Fayette, Spalding, Lamar and Pike counties.
Incumbent Democrat Sen. Valencia Seay easily defended her District 34 post, beating Republican Tommy Smith 64 percent to 36 percent. Her district covers the northeastern part of Fayette and parts of Clayton and Fulton counties.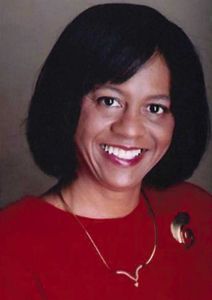 In contested state House races, Republican incumbent Rep. David Stover turned back a challenge from Democrat Tom Thomason 74 percent to 26 percent. Stover's District 71 edges into Fayette's western side north of Ga. Highway 54 and west of Ga. Highway 74.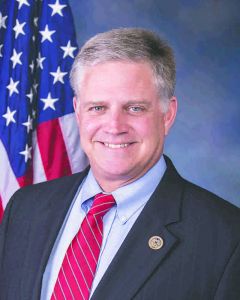 Two congressmen share Fayette, and both incumbents were returned to office for another two years. For U.S. House District 3, Republican Drew Ferguson took 66 percent of the vote to 34 percent for Democrat Chuck Enderlin. And veteran Democrat David Scott was reelected to another term for the District 13 post, beating Republican David Callahan 76 percent to 24 percent.
Voters in Peachtree City and Fayetteville overwhelmingly approved an earlier Sunday sale time for alcoholic beverages. Called the "brunch bill," the measure allows restaurants to start selling mixed drinks before noon on Sundays.
Peachtree City voters were the most enthusiastic about getting an earlier start: 74 percent said yes, while 26 percent said no, in a voter turnout of 63 percent.
Fayetteville had 63 percent yes votes to 37 percent no votes, and a turnout of 46 percent.
Fayette County election returns Nov. 6 revealed the largest vote totals for state-level Democrat candidates in the past two decades.
In the hotly contested Georgia governor's race, nearly 43 percent of Fayette voters went for Stacy Abrams, while Republicans said yes to Brian Kemp with 56 percent of the county's vote. That was part of the 69 percent voter turnout in Fayette for a midterm election, one of the highest marks in the state.
The blue flowed down the Fayette ballot, with Democrat votes for lieutenant governor, secretary of state, attorney general, and other down-ballot offices topping the 40 percent mark.
The Democrats had a higher percentage of votes Nov. 6 in Fayette than even the two times Barack Obama was on the ballot. In both 2008 and 2012, the historic candidacy of Obama polled under 34 percent in Fayette. The historic candidacy of Abrams, whose potential victory would have marked the first time in U.S. history that a black woman had been elected as governor in any state, easily outpaced even Obama's percentages.
Fayette County's embrace of Republican candidates is a relatively recent change in a county that until the 1980s elected mostly Democrats to every partisan office in the county. Tuesday's vote totals suggest that the GOP lock on Fayette officeholders may be more tenuous than widely believed.