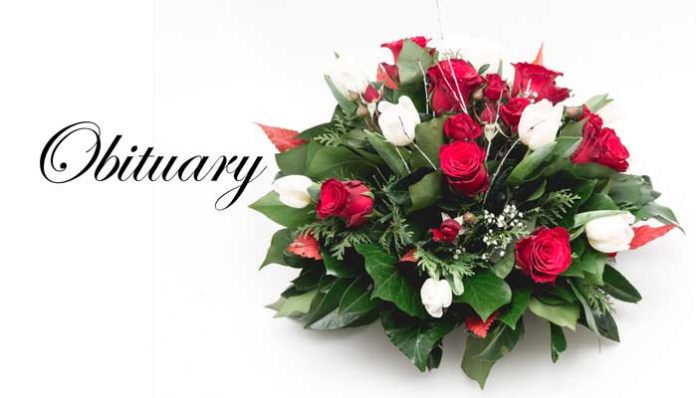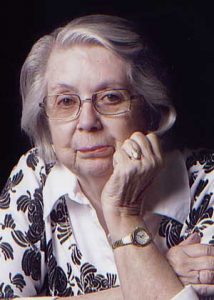 Mrs. Carolyn Jean Cary (nee Cline) died on November 5, 2018.  She was born on December 2, 1932.
She attended Baldwin-Wallace College, Berea, Ohio for two years.  She was preceded in death by her parents, Harold L. and Irene Kimes Cline; and a sister, Shirley C. and Paul Pontius.
Carolyn is survived by a son, David K. and Karin H. Cary of Springfield, Ore.; a daughter, Julie and Dick Riedel of Denver, Colo.; three grandsons, Donovan Cline Bothwell and Zachary Logan Bothwell of Denver and Dominic Kyle Cary of Oregon; a granddaughter, Malena Nicole Cary, Oregon.
Carolyn had lived in Georgia for the past 59 years and in Fayette County for 53 years.  She was co-chairman of the Fayette County Sesquicentennial in 1971 and co-founder of the Fayette County Historical Society in 1972.  In 1977, she served as editor of "The History of Fayette County" and was named "Citizen of the Year" that year for her efforts. She had served as vice-president of the Georgia Writers Association.  She served as a volunteer Emergency Medical Technician for Fayette County in 1975 for six years and won three State awards for her work.
The Fayette County Business and Professional Women chose her as its first vice president in the early 1970's and she also served on the Fayette County Cancer Board for 11 years.  When the Fayette County Chamber of Commerce began in 1967, Carolyn was one of the founding members and served as its first executive secretary for four years, operating out of her living room until the Chamber could afford office space. She received awards from the Creek Indian Nation and Clan MacKintosh for work on their behalf, the Fayette County Jaycees and the Kiwanis Club of Peachtree City.
In 1981, she was named as the second "Official County Historian" by the Fayette County Commissions and served in that capacity until her death.  She was a member of the Fayetteville First United Methodist Church since 1966 and taught Sunday School for over 40 years.  She was a member of the Fayette County Historical Society, the Metro Fayette Kiwanis, Gold Wing Road Riders Assoc. and the Susan Couch Auxiliary of the Sharpsburg Sharpshooters Camp 1729, Sons of Confederate Veterans.
She was chosen as an Olympic Torch Bearer during the 1996 Olympics and was proud to be the one carrying it into the new "Heritage Park" in Fayetteville, Ga. She had been one of those who helped to create the park. She wrote the 65 historical plaques around its foundation. In 2004 she wrote and published the book, "William Thomas Overby, Proud Partisan Ranger," a biography of a Confederate soldier from Georgia, and in 2009 wrote the county history for "Historic Fayette."
The family will receive friends from 4-8 p.m. on Wednesday, November 7, 2018 at Carl J. Mowell & Son Funeral Home, Fayetteville, Ga.  Interment will be beside her parents at the Greenlawn Memorial Park Cemetery in Akron, Ohio. A Memorial Service will be held at a later date.
Memorial contributions may be made to the Fayette Samaritans, Post Office Box 1071, Fayetteville, Ga. 30214 or Metro Fayette Kiwanis, Post Office Box 573, Fayetteville, Ga. 30214.
Carl J. Mowell & Son Funeral Home, Fayetteville – www.mowellfuneralhome.com