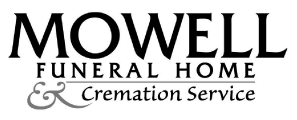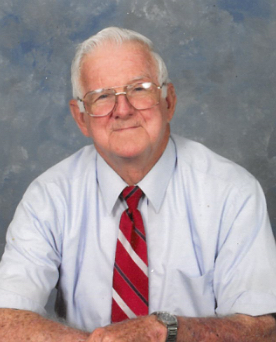 Robert Horne (Bobby) Kerlin passed away December 30, 2020. He was born September 25, 1940.
He was a fifth generation Fayette countian, his ancestors having moved to Fayette County shortly after the county was formed in 1821.
Growing up in the Starr's Mill Community, he attended Fayette County High, graduating in 1958. He attended Georgia Institute of Technology for a short time, leaving behind college studies to marry the love of his life and high school sweetheart, the former Jean Stone.
He was employed by Eastern Airlines, retiring after 29 years. He subsequently began working for the Fayette County Board of Education where he established and ran the first warehousing operation for the county school system until his retirement in 2008.
He had a deep and passionate love of history, focusing on the years just preceding and immediately following the War Between the States. He was an avid relic hunter and accumulated a large collection of relics from that war. His knowledge of the war and the history of the era led him to become a charter member of the Sons of Confederate Veterans, General LaFayette McLaws Chapter.
He was a founding member of the Fayette County Historical Society, where he served as its first president and subsequently was elected to several terms as president.
He was instrumental in establishing the celebration of the Fayette County Sesquicentennial in 1971. He also co-authored the "The History of Fayette County," which detailed the history of the county from its inception in 1821 until 1971. He authored and published the book "Civil War Generals of Georgia." He also became a book dealer, traveling to numerous Civil War re-enactments where he and his wife bought and sold historical books on the period covered by the Civil War.
Bobby was featured in a Georgia Public Broadcasting episode about the history of Starr's Mill. And he was the guest speaker each September when the Fayette County Historical Society held its meeting at the old grist mill, across the road from where he grew up and where he often went swimming with other local boys in the mill pond behind the dam. He was an avid storyteller and could entertain for hours with stories of Fayette County and his memories of growing up in the rural South. He was an avid genealogist and was always available to help others trace their lineage and develop a family tree.
Bobby was a 50-year member of Fayetteville Masonic Lodge, where he previously served as Master, a member of Fayetteville Chapter 72 Royal Arch Masons, Fayetteville Council No. 66, and Griffin Commandary No. 35.
He was a member of Lisbon Baptist Church where he taught Sunday School for several years. He was also an inductee in the Fayette County High School Hall of Fame.
Bobby's passing leaves a void in the history of Fayette County. He was referred to by those who knew him well as "a true Southern Gentleman" who always put his best face forward and hardly ever met a stranger and a man who loved his family. For many, many years his yard would be over-flowing with the vehicles of family members who were at the house for Sunday dinners or simply to enjoy the backyard pool.
He was preceded in death by his parents, Thomas H. Kerlin, Sr. and Edna Bailey Kerlin. He is survived by his wife of 61 years, Jean; four daughters, Julie Kerlin, Jackie (Gregg) Aikin, Jennifer Kerlin, Joanna (Steve) Corbett; grandchildren, Andrew Self, Jessica (Corey) Parker, Dylan Kerlin, Alex (Ashlee) Aikin, Levi (Tori) Kerlin, Mia Rogers, Amanda Rogers, and Delila Corbett; a brother, Tom (Gloria) Kerlin, Jr.; niece, Brandie Griffeth; nephew, Robert G. Kerlin; and a host of friends and other relatives.
In lieu of flowers the family lovingly request that expressions of sympathy be made in the form of donations in Robert's name to the Fayette County Historical Society, https://fayettehistoricalsociety.com/donate/.
Mowell Funeral Home & Cremation Service, Fayetteville, www.mowells.com