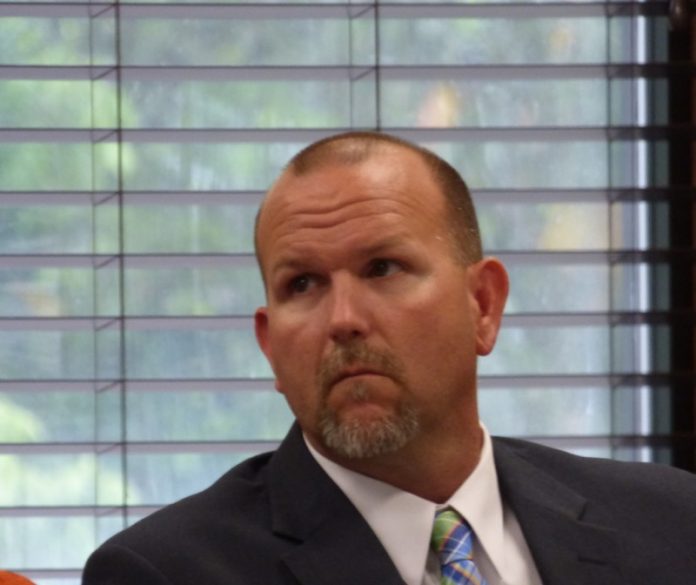 Cajen Rhodes. The Citizen/file photo
Former Peachtree City Recreation Director Cajen Rhodes will be returning to Peachtree City. This time he will serve in a dual role as the city's new public services director and assistant city manager.
According to a Nov. 1 report in the LaGrange Daily News, Rhodes at the Nov. 1 meeting of the Troup County Commission said he would be leaving his position as director of the Troup County Parks and Recreation Department effective Nov. 30 to assume his new role in Peachtree City.
"I have been offered an assistant city manager position with the City of Peachtree City, and it is just an opportunity that I can't pass up," Rhodes said. "So, I've notified the board of commissioners that I'll be leaving, and my last day will be Nov. 30."
Peachtree City Manager Jon Rorie on Nov. 2 said Rhodes will serve as Peachtree City Public Services Director/Assistant City Manager. As a matter of professional courtesy, Rorie said he wanted to make sure Rhodes' supervisor knew of the move before announcing it here.
Rhodes previously served as director of the Peachtree City Recreation Department. Rhodes took the position in Troup County in 2016.
"I recruited Cajen because he spent 17 years here," Rorie said. "He's familiar with the city and its operations. I look forward to working with him as we move forward."
Rorie said Rhodes was an excellent choice to provide leadership in a number of areas within city government.
Rhodes will begin his new assignements on Dec. 3 and will have direct leadership in city departments such as public works, stormwater, engineering, recreation special events, the amphitheater and buildings and facilities, Rorie said.
The position is included in the current city budget.