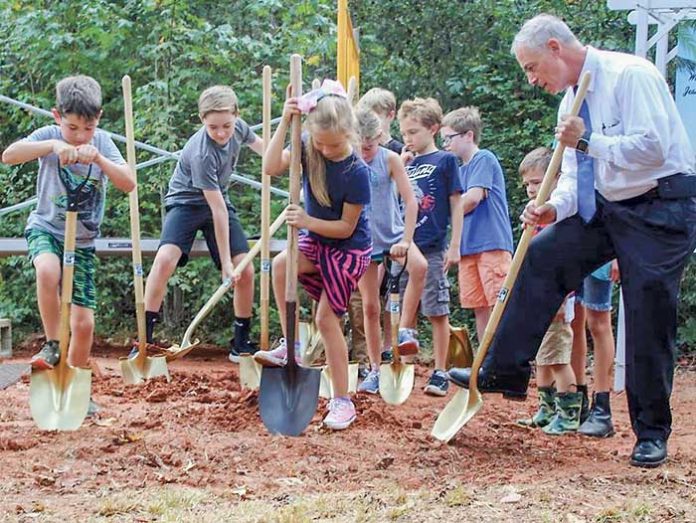 Word of God Lutheran Church broke ground for its new building Sept. 30. 
The new location is on Ga. Highway  34  West  in Sharpsburg. 
Located about one mile west of Sam's Club, the wooded 17 acres runs along the banks of Shoal Creek. The new facility will be built by the Tomco Construction Company and is expected to be completed by summer of 2019. Founded in 2010, Word of God Lutheran Church is located at 303 Kelly Drive in  Peachtree City.
Sunday services are at 10:15 a.m. Nursery provided. Sunday School for all ages is at 9 a.m. All are welcome. Word of God is a member congregation with the North American Lutheran Church (NALC) and  Lutheran Congregations in Mission For Christ (LCMC).  770-897-4508.  www.woglutheran.org