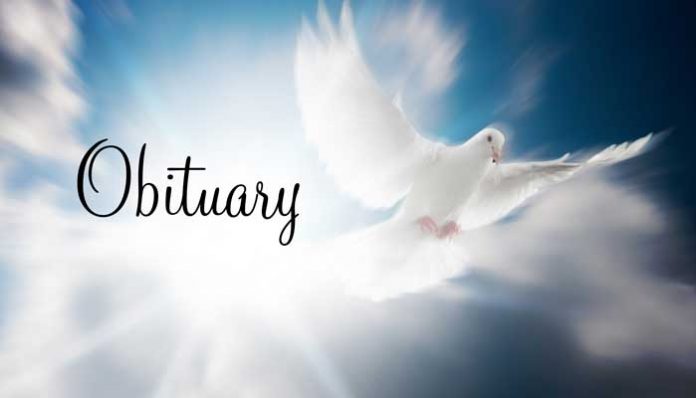 Mary Gwendolyn Poole Burnley, 84, of Peachtree City, Ga. formerly of Griffin and Athens, Ga., died Saturday, October 27, 2018 after a long battle with Alzheimer's disease.
Gwen was born May 17, 1934 in Gillsville, Ga. Her parents were John Benjamin and Willela Parks Poole. She and her brother Danny grew up in Athens and she graduated from Athens High School – Class of 1950.
In 1955, Gwen married her high school sweetheart, Jerry Burnley whose father was the pastor at East Athens Baptist Church where Gwen and her family were members. Gwen and Jerry settled in Griffin, Ga. where Jerry was a Pharmacist and Gwen worked at the Bank of Griffin and Griffin Federal (later Regions Bank). They raised three children (Rick, Beverly and Victor) and were active in the community and were members of First Baptist Church of Griffin.
After living in Griffin for over 30 years, Gwen and Jerry retired and settled in Peachtree City to be near their daughter Beverly and her family. They enjoyed visits from their grandchildren and frequent trips to Walt Disney World. They were married for 59 years when Jerry passed away in 2014.
In recent years, Gwen had struggled with Alzheimer's and was in memory care at the time of her passing.
Gwen is survived by her children Rick Burnley and his wife Janet of Orlando, Fla., Beverly Burnley Ellison and her husband Tod of Peachtree City, Ga., and Victor Burnley and his wife Ingrid of Kwajalein in the Marshall Islands. She is also survived by her seven grandchildren with whom she enjoyed many wonderful memories – Ben, Alex, Trevor, Lila, Morgan, Luc and Olivier. They will miss their beloved "Nana."
Funeral services will be held Friday, November 2, 2018 at 11 a.m. in the chapel of Carmichael-Hemperley Funeral Home in Peachtree City, Ga. Visitation will be held one hour prior to the service.
In lieu of flowers, the family requests that contributions be made to Alzheimer's Association (www.alz.org).
Carmichael-Hemperley Funeral Home & Crematory, Peachtree City – 770-631-9171.