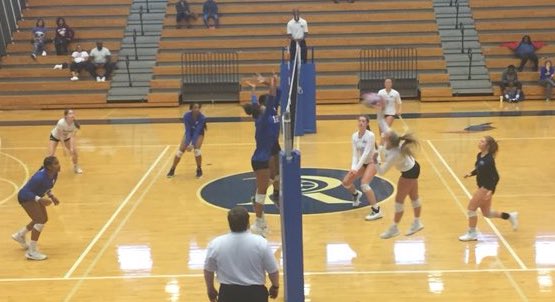 It's a guarantee that a team from Fayette County will play Nov. 3 for the Georgia High School Association's AAAAA state volleyball championship — and an all-Fayette final is a possibility.
McIntosh, Starr's Mill and Whitewater won their quarterfinal matches to advance to the final four.
According to the bracket posted on the GHSA website, Starr's Mill will host Whitewater in one semifinal while McIntosh hosts Statesboro or Buford in the other. Both are scheduled for Oct. 30.
Whitewater defeated Carrollton 3-0 to advance to the semis. Starr's Mill downed Riverwood 3-2, while McIntosh won 3-0 over Chamblee in its quest for a second consecutive state championship.
The finals are scheduled for Nov. 3 at Marietta High School.
In second-round action last week, East Coweta lost 3-1 to Lassiter in the second round of the AAAAAAA bracket, while Northgate fell 3-0 to Creekview in AAAAAA and Trinity lost 3-0 to Holy Innocents in AA/A.
The photo above is from the quarterfinal match between Starr's Mill and Riverwood.