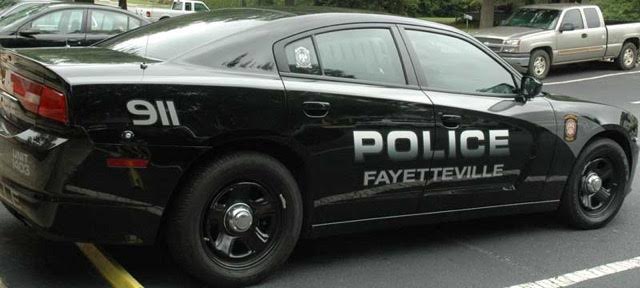 Three Fayetteville men are in custody after robbing a man at gunpoint near Grady Avenue on Ga. Highway 54 West in Fayetteville.
Viundaye M. West, 17, Ray T. Glass, 18 and Stephan W. Desir, 18, were charged with armed robbery, according to Fayetteville Police Department spokesman Jeff Harris.
Harris said officers on Oct. 25 at approximately 9:38 p.m. responded to the BP station at 610 West Lanier Avenue in reference to an armed robbery. Upon officer's arrival, they met with the victim who appeared to be shaking and upset due to the incident, Harris said.
"The victim stated he was traveling on foot, northbound on Deep Forest Lane approaching Hwy. 54," said Harris. "The victim stated just before he got to Hwy. 54, a silver Ford Focus passed him and stopped at the stop sign at Deep Forest Lane and Hwy. 54."
The victim said that a black male approximately six feet tall exited the vehicle and approached him, Harris said.
"When the suspect approached the victim, the suspect said – 'give me all of your money.' The victim then asked him 'what?' The suspect then pulled out a black semi-automatic handgun and placed the front of the barrel of the handgun on the victim's chest," Harris said.
Harris said the victim then removed cash from his wallet and gave it to the suspect. The suspect then entered back into the vehicle and the vehicle left onto Hwy 54.
Harris said the victim was unharmed in the incident.
The vehicle was located by law enforcement approximately 30 minutes later and stopped. The victim was able to positively identify the vehicle and the suspect that approached him. West, Stephen and Glass were taken into custody, said Harris.