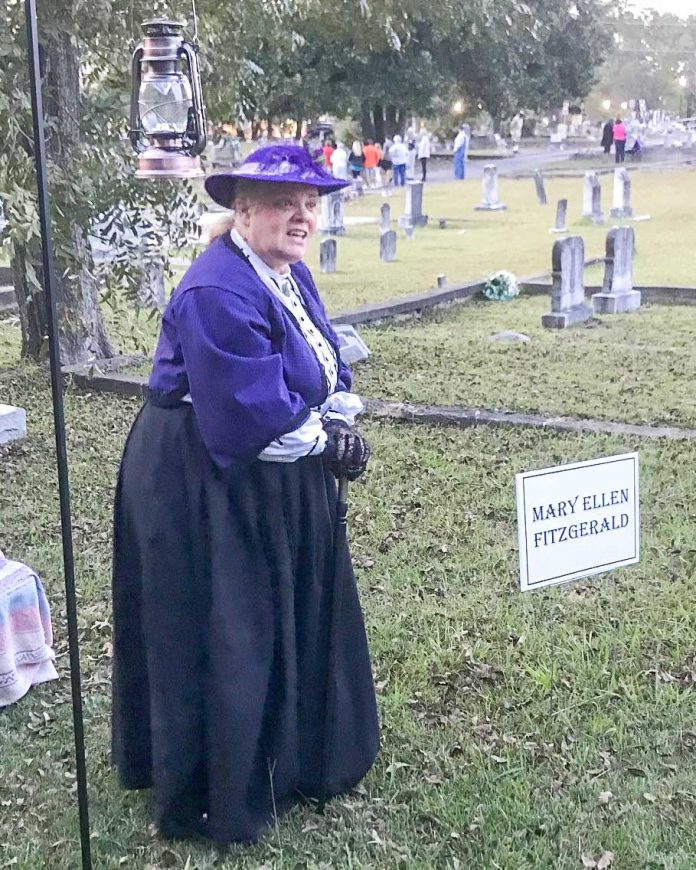 For the eleventh year Fayetteville's Holliday-Dorsey-Fife Museum is proud to present its annual Cemetery Spirit Walk. This unique experience is a chance for visitors to meet some early citizens of Fayette County will take place on Friday and Saturday, Oct. 19-20, 6-8:30 p.m., at the Historic Fayetteville Cemetery on Stonewall Avenue.
Tickets will be on sale at the Holliday-Dorsey-Fife Museum from Tuesday, Oct. 9 to Saturday, Oct. 20, 10 a.m. to 3 p.m. Tickets may also be purchased by calling 770-716-5332 during those hours.
Remaining tickets will be available on tour evenings at the Historic Fayetteville Cemetery from 6 p.m. to 8:30 p.m. Tour tickets are sold in half hour segments (i.e. 7 to 7:30 pm) starting at 6:30 p.m.
The walk lasts about an hour. Costumed "spirit guides" will lead small groups through the cemetery to meet 12 Fayette County citizens who lived sometime in the past 200 years and are buried in the cemetery. Each costumed historic character will speak to the visitors about their life and times. The program will contain a voucher that will allow visitors to tour the Holliday-Dorsey-Fife Museum free of charge through Nov. 3.  During this period, the museum will host a special "Mourning Exhibit" about 19th Century customs of how people mourned the deaths of family and friends.
This year funds raised by the event will be used for conservation of cemetery markers that have fallen into disrepair in cases where no descendants are left in the county to take care of them.