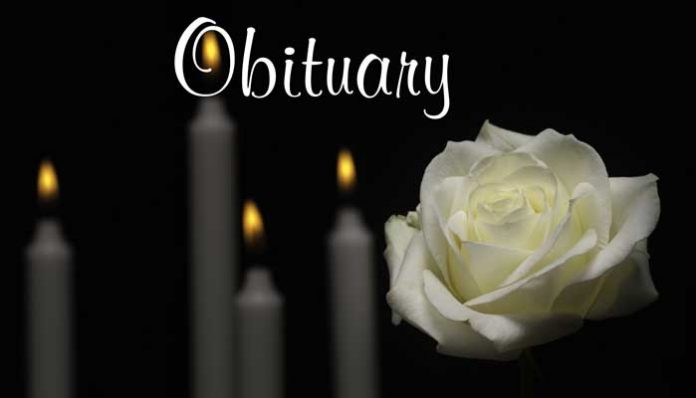 Maylon Dee Swann, 91, of Peachtree City passed away October 2, 2018.  Maylon was born in Cullman, Ala. on June, 15, 1927, to the late Burtis and Ollie Swann.
Maylon proudly served his country in the US Navy during World War II and went on to become the owner and operator of A-1 Business Machines. He was also a longtime member of Fayette Church of Christ.
He was preceded in death by his parents; wife, Christine Graves Swann; sisters, Olene Parker, Ruby Morgan, and Reba Kilgo; brothers, Verbon Swann and Virgil Swann.  He is survived by his daughters, Sherry (Jim) Lemarr of Peachtree City and Donna (Robert) Moore of Savannah; sons, Bruce (Lynnette) Swann of Peachtree City and Mark (Melinda) Swann of Nashville; grandchildren, Erin Whiteley, Stephanie Lawson, Casey Moore, Tiffany Kupiec, Daniel, Matthew, Jonathan, and Benjamin Swann, Lauren Brown, and Eric DeCesar; great-grandchildren, Grayson and Ava Whiteley, Logan Dee Lawson, Hayden Brown, Cameron and Carter Swann, Krimson, Syrus, and Kara Kupiec, Alex, Jacob, Lori, Holly, and Ella DeCesar;  as well as numerous nieces and nephews.
A funeral service was held on Friday, October 5, 2018 at 1 p.m. at the Chapel of Mowell Funeral Home, Peachtree City, with burial immediately following at Westminster Memorial Gardens, Peachtree City.  The family received visitors at 12 p.m. prior to the service.
Expressions of sympathy may be made in the form of donations to the Alzheimer's association – www.alz.org
Carl J. Mowell & Son Funeral Home, Peachtree City – www.mowellfuneralhome.com