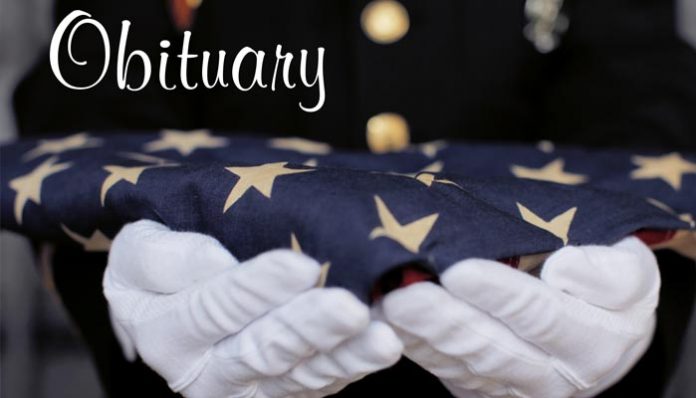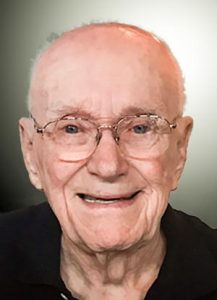 John "Jack" Joseph Steele, Jr., 95, of Peachtree City, Ga., loving husband of the late Marie L. "Tootsie" Steele and devoted father, passed peacefully in his sleep on August 13, 2018.
Born in Woonsocket, R.I. on November 28, 1922, Jack was the only child of John J Steele, Sr. and Olive King Steele. Raised in Boston, he graduated from Mechanic Arts High School two years early.  In WWII, he served as an x-ray tech in the Army Air Corps at Miami Beach where he met and married the love of his life, Sergeant Loisel of New Orleans. When discharged, they moved to Boston then Braintree to raise their family.
In 1972, Delta Airlines moved Jack, his wife, and two daughters to Atlanta, Ga. Jack retired in 1988 as a lead mechanic. Jack helped others with his mechanical and carpentry skills. He was clever and witty and loved his family. He enjoyed dancing, traveling, golfing, playing the piano, and listening to music. He was a member of Holy Trinity Catholic Church.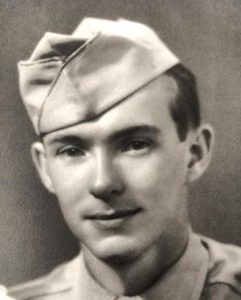 Jack is survived by and beloved of his six daughters: Sheryl and the late John Flynn of Peachtree City, Ga. (formerly Hanover, Mass.), Linda and the late Anthony Demeo of Abington, Mass., Lou and Tom Russo of Hanson, Mass., Dr. Cyndi and Will High of Dripping Springs, Texas, Starr and Rick Helms of Tyrone, Ga., Dixie and Paul Gasper of Fayetteville, Ga.; nieces and nephews; 13 grandchildren; and 8 great-grandchildren. His family's "Man of Steele" hero will remain forever in their hearts.
Jack will be buried beside his wife in the Georgia National Cemetery in Canton. Please remember him by performing an act of kindness.