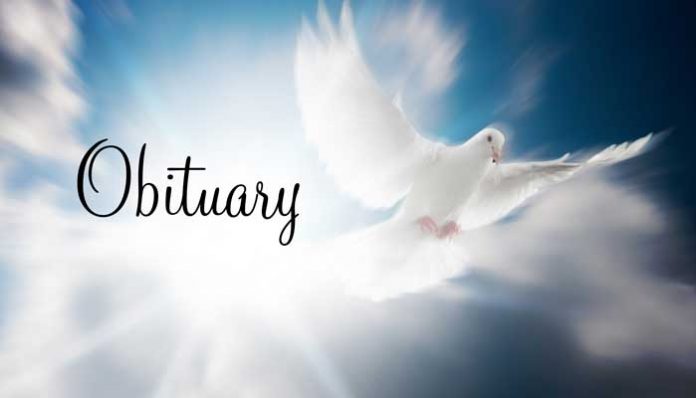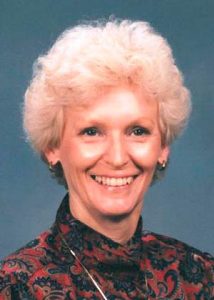 It is with great sadness that the family of Bernadette (Bernie) Lawson, 85, announces her passing on August 28, 2018.  Bernie lived in Peachtree City, Georgia and was born on August 31, 1932 in Minneapolis, Minnesota to the late Arthur and Bernadette Mortensen.
Bernie served as an information hostess at Peachtree City Development Corporation.  She also had many years in the travel industry, having worked at Southlake Travel in Morrow, Georgia and Travel Express of Fayetteville, Georgia.  More recently, while living in The Villages, Florida, Bernie was very active in charity work including Bear Ladies who created teddy bears and afghans for kids who are chronically or terminally ill, at Camp Boggy Creek in Eustis, Florida.  Bernie also volunteered with a group of ladies to create comfort pillows for breast cancer survivors.
Bernie was a long-time member of the Holy Trinity Catholic Church in Peachtree City and during her younger years was an active volunteer with St. Vincent De Paul Charities.
She is survived by her husband of 60 years Gary F. Lawson; Sons, Greg Lawson and wife Jean, Paul Lawson and wife Gabrielle, daughter Michele Morales and husband Hector; Grandchildren, Courtney and Zach Melton, Conner and Meghan Lawson, Benjamin Morales and fiancé  Lynleigh Kaye Hall, and Anna Morales.
A funeral mass will be held on Tuesday, September 4, 2018 at eleven o'clock in the morning at Holy Trinity Catholic Church, 101 Walt Banks Road, Peachtree City, Georgia.  Burial will follow at Westminster Memorial Gardens, 2090 GA-54, Peachtree City, Georgia.  Following the burial, a reception will be held at Holy Trinity Catholic Church.
In lieu of flowers and other gifts, the family would appreciate your support of the St. Vincent de Paul Society.