On to Williamsport: Peachtree City ready for the Big Show Friday night
The small Pennsylvania town is the next stop for the triumphant Peachtree City Little League champions, whose dominant performance in winning the Southeast Regional in Warner Robins led to a spot in the Little League World Series, which starts Aug. 16.
The Citizen will have coverage of the tournament, stories from the games and photos of the action online at TheCitizen.com.
Peachtree City's first game will be Friday, Aug. 17, at 8 p.m. against the winner from the West Region.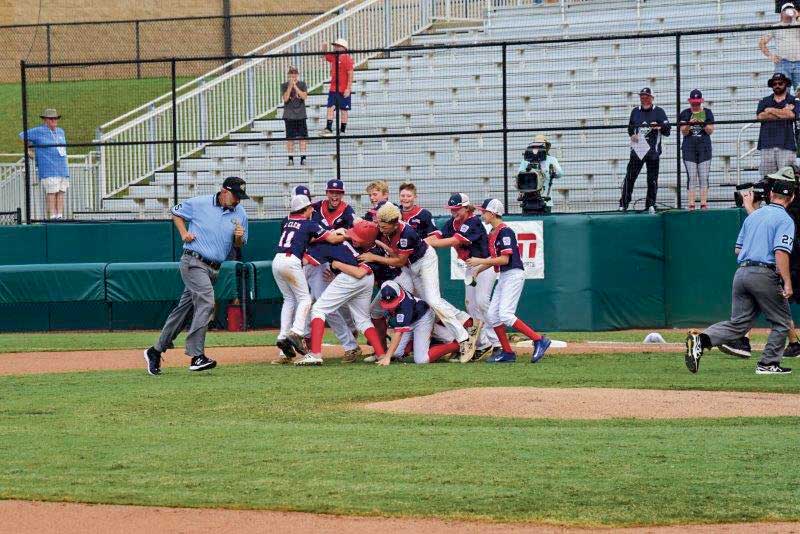 Last week a 3-0 win over Virginia gave Peachtree City the regional title after wins in four straight games. Previous victories came against teams from Tennessee and Alabama as well as another win over Virginia.
The unbeaten streak was similar to the state tournament, in which Peachtree City also won four straight without a loss.
In addition to winners from eight regional tournaments in the United States, this year's Little League World Series will host teams from Australia, Canada, Japan, Mexico, Panama, Puerto Rico, South Korea and Spain.
The championship game is the following week, Aug. 26, at 3 p.m. and will be broadcast on ABC-TV. All 32 tournament games will be broadcast on ABC or one of the ESPN networks.
For all updates on the Little League World Series tournaments and events, go to LittleLeague.org, follow @LittleLeague on Facebook, Twitter, and Instagram, and join in on the conversation by using #LLWS.
Who we're up against, and what it will take to win
Peachtree City Little League opens World Series play against West Regional champion Honolulu Friday
By BRETT R. CROSSLEY
Special to The Citizen
WILLIAMSPORT, PA — With four consecutive wins to close out the Southeast Regional Tournament Peachtree City American Little League earned a trip to Williamsport for the Little League World Series.
The group of young ball players proved they were the best in the Southeast Region. Now it's time to prove they might be one of the best in the world as they open the Series with a tilt against West Regional representative Honolulu Little League out of Hawaii.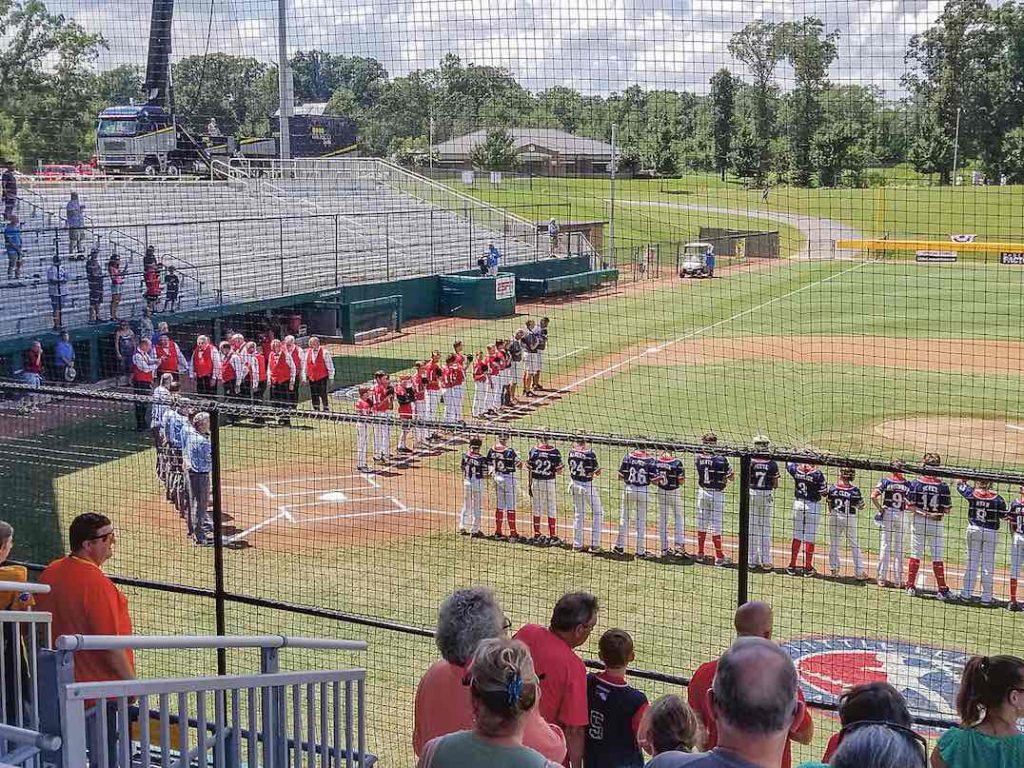 Peachtree City earned its way to Williamsport with wins over Tennessee, Virginia, and Alabama. They played two one-run games and tossed two shutouts through the Southeast Regional Tournament. Honolulu scored more than five runs in all four regional games while Peachtree City gave up six total runs in four games of the Southeast Tournament.
Jansen Kenty and Tai Peete combined for the team's initial shutout. Kenty went the first five innings, scattering five hits and striking out 13 before giving way to Peete in the sixth inning. Kenty recorded the team's other shutout to knock off Virginia in the championship game.
Kenty, who fanned 26 batters in Regional games, will have to contend with a strong Honolulu lineup led by Sean Yamaguchi. Honolulu scored 31 runs in four games and Yamaguchi, who connected with a double and two home runs through his team's run to the West title, was a big reason for that offensive production.
Yamaguchi hit a double in the opening game of the regional tournament. Honolulu went on to win that game 7-3 over Arizona. His best offensive outburst came in the championship when he hit a home run, scored once, and drove in another four runs as Honolulu defeated Northern California 11-2.
Yamaguchi won't be called the team's ace in terms of pitching, but he proved to be a more than competent reliever. He came on in the opening game to finish with six strikeouts. In the Winner's Bracket Championship he earned the final two outs of the game, adding two more strikeouts to his totals.
The two pitchers that will be doing the majority of throwing for Honolulu will be Aukai Kea and Kailua Holt. The pair picked up two wins apiece in the Regional Tournament. Kea finished with 23 strikeouts in two appearances. Holt was nearly as good with 18 strikeouts.
Peachtree City will likely face one of those two pitchers with Yamaguchi waiting in the wing if either runs into trouble. Part of the challenge in navigating a tournament like the Little League World Series is having plenty of pitching. Honolulu boasts one of the best pitching staffs in the tournament and will give Peachtree City a big challenge in the opening game.
Bo Walker and Peete will be expected to lead the offense. Walker had hits in three of the four regional games, including a double in Peachtree City's 1-0 win over Tennessee to open the Southeast Tournament. In Peachtree City's biggest offensive outburst of the tournament, Peete finished with a home run to help in an 8-3 win over Alabama.
The key for Peachtree will be to continue with what got it to Williamsport in the first place. It will need to play solid defense while connecting with timely hits to score runs.
Who we beat to get to Series
By DONNELL SUGGS
Special to The Citizen
SOUTHEAST PARK, WARNER ROBINS, GA — The team representing the state of Georgia from Peachtree City American Little League and their supporters are probably still celebrating their ticket being punched to the Little League World Series, the program's first ever, after defeating Virginia representative Loudoun South American Little League 3-0 last Wednesday afternoon, Aug. 8.
After two scoreless innings from both teams, Georgia-Peachtree City went ahead 3-0 following an RBI double by Jansen Kenty, infield sacrifice from Tai Peete and courtesy of a wild pitch from Chad Yates, Virginia-Loudoun starter who would go on to hit three Georgia-Peachtree City hitters during the third inning.
The damage could have been worse for Virginia-Loudoun after having the bases loaded twice during the inning. Yates had thrown 60 pitches, 25 away from the universal pitch limit, after three innings. In comparison Kenty was up to just 45 pitches, including six strikeouts, after three innings.
Virginia-Loudoun's best chance at tying the game or at least closing in on Georgia came during the fourth inning with two base runners on and no outs. Kenty proceeded to strike out the next three Virginia-Loudoun hitters, his seventh, eighth and ninth strikeout victims of the contest.
Kenty pitched a complete game with 13 strikeouts on 86 pitches, the last being a strike high in the zone. At one point between the fourth and fifth innings he struck out five consecutive Virginia-Loudoun hitters, the streak broken up by a Yates single up the middle.
Virginia only managed three hits during the game, Georgia only needed four to win.
Peachtree City's road to the Little League World Series started with consecutive one-run victories over Tennessee (1-0, Aug. 3) and Virginia, during their first meeting (4-3 on Aug. 4) before a dominant 8-3 performance against Alabama on Monday night.