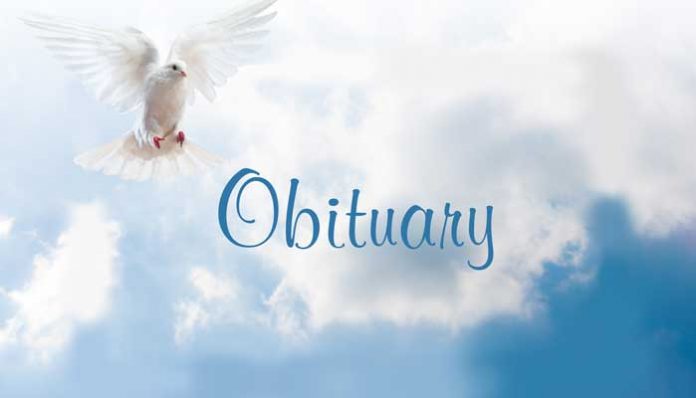 Joyce Adcock Vinci, 88, of Fayetteville passed away August 8, 2018. Joyce was born in Wilbon, N.C. to the late John C. and Clara Adcock.
She was preceded in death by her husband, Angelo (Paul) Vinci, to whom she was married for 64 years; her sister, Nell A. Caviness; her brother, Brantley Adcock; and her daughter-in-law, Janet Cauley Vinci.
She has three children, Tommy and his wife, Betty Jo, son, Tildon (Paul) and his wife, Sarah, and daughter, Karen. She has seven grandchildren and three great- grandchildren, to whom she has always directed immense time, love, pride, and overwhelming joy.
Growing up, she played piano and sang, activities that she carried over to Riverdale First United Methodist Church, where she was an active member in the choir and officer in the women's programs. She later transferred to Fayetteville First United Methodist Church, where she continued her involvement in church activities. She was also a school secretary at North Clayton High School in the Attendance Office. She adored her students and could still remember each and every one, years later.
Joyce had the warmest, most caring, positive outlook on life, and never met a person that she could not talk to and make friends with. She loved being in the water, from summer vacations at Kerr Lake, to the beaches in South Carolina and Florida, to many mountain streams. She would always be the first to take her shoes off and wade in the water. She also valued Sunday dinners with family at her house, doing jigsaw puzzles, watching bluebirds nest and hummingbirds flutter, gardening, and sewing.  Through her, we learned to love and respect nature, animals, the country, growing flowers and vegetables, and that the most important thing in life is family.
She will always be remembered for her love of life, family, friends, and God, in whom she took great comfort. When you notice bluebirds, hummingbirds, turtles, red delicious apples, and lemons, I hope they bring loving and happy memories of Mom (Memaw).
We will always love you and cherish the wonderful memories we had together.
Carl J. Mowell & Son Funeral Home, Peachtree City –www.mowellfuneralhome.com.