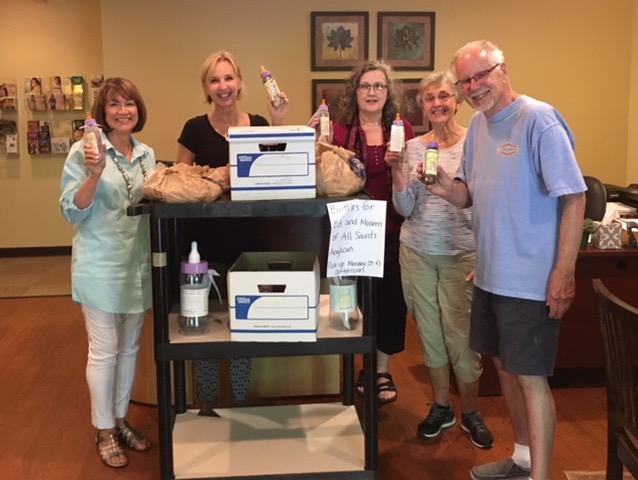 Members of All Saints Anglican Church participated in the Fayette Pregnancy Resource Center's Baby Bottle Campaign. 
This year, between Mother's Day and Father's Day, members raised over $5,000 by filling baby bottles with loose change or monetary contributions to help support the PRC's many programs. 
Shown here are Luci Hough, Executive Director;  Phyllis Avrit, Director;  Robin Lundy, Volunteer and Member ASAC, Ed and Moneen Behlke, ASAC members. Photo/Submitted.