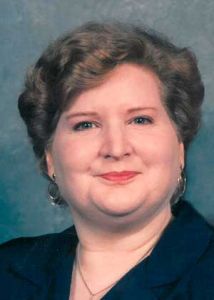 Patricia Ann Overton Oberg, 69, of Fayetteville passed away Monday, June 25, 2018 at Southwest Christian Care in Union City.   She was preceded in death by her loving husband, Donald E. Oberg, who died December 8, 2017, and her parents, Rev. and Mrs. Jack Overton.
Patricia was born in Thomasville, Ga. on October 9, 1948 and moved to Fayetteville in 1961 when her father was called to be the pastor at Fayetteville First Baptist Church.   She graduated from Fayette County High School and graduated from Wesleyan College in Macon with a degree in piano performance.   Her love for music characterized much of Patricia's life, for she recognized this as one of God's special gifts to her.   For 31 years, she served as pianist at Covenant Presbyterian Church where she was beloved by its members and by various young people who took lessons from her.
A funeral service was held for Patricia Overton Oberg
on Wednesday, June 27, 2018 at 2 p.m. in the Overton Chapel of Fayetteville First Baptist Church with Rev. Jack Miller officiating. Interment immediately followed at Westminster Memorial Gardens, Peachtree City.
In lieu of flowers, contributions can be made to Fayetteville First Baptist Church, www.fayettevillefbc.org or Southwest Christian Care, Union City, www.swchristiancare.org.
Carl J. Mowell & Son Funeral Home, Fayetteville – www.mowellfuneralhome.com