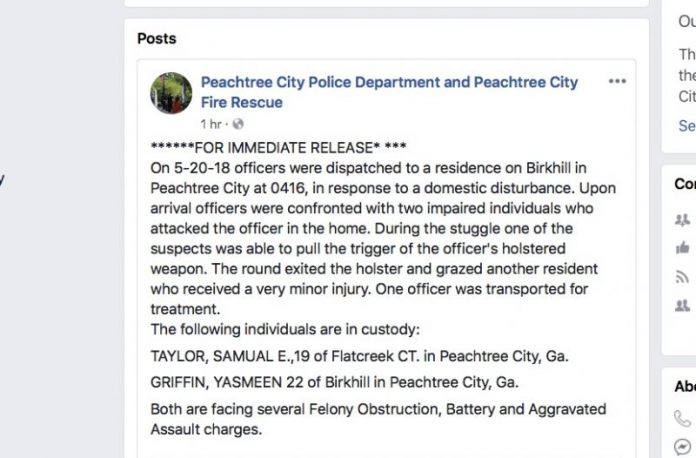 Two Peachtree City residents were arrested early Sunday morning after attacking an officer who had been dispatched to a Birkill residence on a domestic disturbance call.
Yasmeen Griffin, 22, of Birkhill, and 19-year-old Samuel Taylor, of Flat Creek Court, were charged with felony obstruction, battery and aggravated assault, according to Peachtree City Police Chief Janet Moon.
Moon said officers at 4:16 a.m. on Sunday were dispatched to a residence on Birkhill off Kedron Drive in response to a domestic disturbance.
"Upon arrival, officers were confronted with two impaired individuals who attacked the officer in the home," said Moon. "During the struggle, one of the suspects was able to pull the trigger of the officer's holstered weapon. The round exited the holster and grazed another resident who received a very minor injury."
One officer was transported for treatment, Moon said.