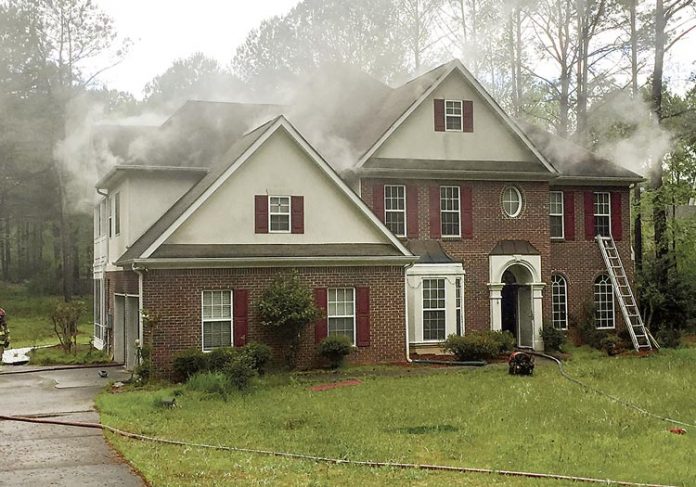 A home south of Peachtree City sustained minor damage on April 15 due to a kitchen fire. No one was injured in the fire.
---
Above, a kitchen fire on April 15 caused minor damage to a home off Ga. Highway 74 South near Peachtree City. Photo/Fayette County Fire Department.
---
Fayette County Deputy Fire Chief Tom Bartlett said a fire originated in the kitchen of the home at 190 Gristmill Drive near Ga. highways 74 South and 85 South.
Bartlett said there were no injuries in the blaze, adding that the displaced residents are staying with family members.
The blaze caused approximately $50,000 in damages, Bartlett said.