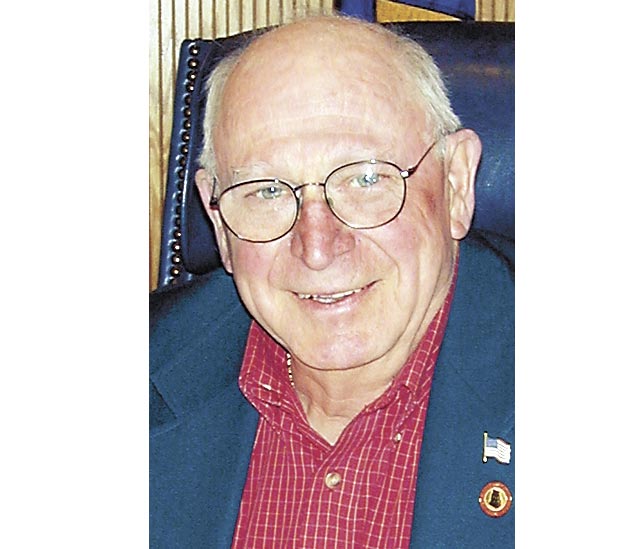 Long-time a figure in Fayette County's political landscape, Peachtree City resident Herbert Eugene Frady, who served in elected office in Peachtree City and on the Fayette County Commission, passed away on Feb. 22
Frady, 87, was born in Canton and served four years in the U.S. Air Force after graduating high school. He and wife, Shirley, moved to Peachtree City in March 1975. In October of that year, they purchased a restaurant that sat at the corner of Huddleston Road and Ga. Highway 54 in Peachtree City, and operated Frady's Restaurant for 10 years.
A portion of Frady's time after his military service was devoted to flying. By 2009, and after more than 40 years flying, Frady had logged more than 12,000 hours, with most of that time as a corporate pilot.
Frady entered political life in 1977, serving on the Peachtree City Council during that year, then serving for two, two-year terms as mayor from 1978-1981. He was the third native Georgian to serve as the city's mayor.
Commenting on his terms as mayor, Frady said that when he went into office pretty much all the city owned was pencils and paper. He served during a period of growth, and when he left office the city could list a number of assets, Frady said in a 2009 article in The Citizen.
Frady began his first term as a Fayette County commissioner in 1993, and served until 2012. Frady served as Vice Chairman from 2007-2011 and as Chairman from 2011-2012.
A visitation will be held Feb. 25 until 2-4 p.m. at Mowell and Son Funeral Home in Peachtree City, located at 200 Robinson Road.
The funeral service will be held Feb. 26 at 1 p.m. at First Baptist Church of Peachtree City, located at 208 Willowbend Road.