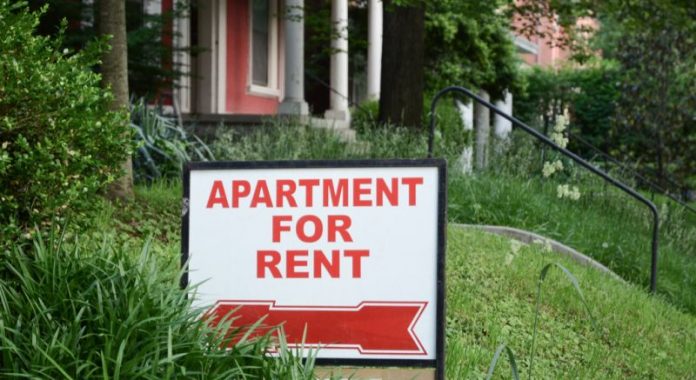 A report by rentcafe.com for apartment rents in cities across metro Atlanta showed that Fayetteville in 2017 had the greatest increase in rent prices. That increase dwarfed prices in even the metro cities with the greatest gains in 2017.
In Fayetteville, rents shot up by 16.1 percent in 2017, the biggest one-year increase in the metro area. The city in 2017 surpassed the $1,000 mark and reaching $1,074 per month in December, according to rentcafe.
For cities with substantial rent increases in 2017, the second highest was Stone Mountain at 9.5 percent, followed by Lithonia at 9.2 percent and Conyers at 8.2 percent.
After seeing an 8.8 percent rent growth in 2016, rents in Peachtree City decreased by 1.5 percent in 2017, settling at $1,291 per month by the end of the year, rentcafe said.
The report also noted the 10 most expensive cities for apartment rents.
The most expensive city in metro Atlanta to rent an apartment was Johns Creek at $1,457, followed by Alpharetta, Kennesaw and Sandy Springs. Peachtree City was the sixth most expensive at $1,291, rentcafe said in quoting data from Yardi Matrix.