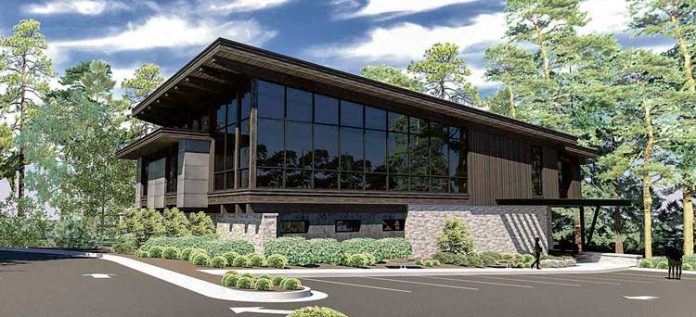 Sponsored Feature
A Peachtree City wife and husband have built a leading-edge facility, ProHealth Physical Therapy and Pilates Studio, at 1777 Georgian Park in Peachtree City to house their businesses.
Karyn Staples, PT, PhD, who specializes in Pelvic Health and Complex Orthopedics, is one of the premier Pilates instructors and Physical Therapists in the country. Her team at ProHealth Physical Therapy and Pilates Studio delivers exceptional outcomes and health improvement to the community, and she educates other instructors and clinicians from around the world.
Patrick Staples is the President and owner of ProgressiveHealth, which provides on-site injury prevention, health improvement, rehabilitation, and medical solutions to large, world-class employers across major industries, directly and in partnership with hospital systems.  ProgressiveHealth has 850 team members across 10 states, including application developers, analysts, biostatisticians, and virtual prevention specialists who support clinician and specialist solution delivery from Peachtree City.
Karyn and Patrick envisioned a facility that would convey the unique attributes of each of their businesses.  Moreover, as a former Chairman of the Peachtree City Planning Commission, Patrick especially wanted to contribute to Peachtree City an exceptional structure that reflected the values of the city – conveniently situated and exhibiting outstanding architecture, complimenting the environment. He says, "This facility is one that will rival any such facility in the country, and will positively represent Peachtree City to clinicians, specialists, and instructors attending training from across the country and around the world."
"We wanted to put an asset in Peachtree City that people would really enjoy," he says. "With every angle of the building, I wanted it to convey a sense of place. I wanted something that had a Scandinavian feel, that positively contrasted with the beautiful natural landscape.  And I wanted to give our employees a cool place to go to work."
The building was designed by Jefferson Browne Architects and built by South-Tree Enterprises.
ProHealth clients and patients are the biggest beneficiaries, receiving world-class instruction and care in this exceptional setting.
Since opening in Peachtree City in June 2005, ProHealth has grown in serving this community. Now as it enters its 13th year of operation, ProHealth is moving into its new space at 1777 Georgian Park, where a grand opening celebration will be held on Tuesday, Dec. 5, from 5:30 to 7:30 p.m.
"It's a more open space, with lots of natural light, wooded views, a garage door that opens from the private studio area to a functional patio, and more private treatment rooms for therapy purposes," explains Karyn Staples, PT, PhD, of ProHealth. "The idea is to create a welcoming atmosphere with an open, yet private, concept."
Perhaps the most striking feature is a large 2-story multipurpose space with architectural concrete walls and high windows.  The space, where Pilates group classes will be conducted, also contains hanging silks, ropes, kettlebells, and a ballet barre. 
The expert ProHealth team consists of Physical Therapists, Occupational Therapists, Comprehensively Trained Pilates Instructors, Runity Coaches, Kettlebell Instructors, Patient Experience Specialists and Physical Therapy Aides.
Why choose to go to ProHealth? 
ProHealth is credentialed to meet the highest healthcare standards, and delivers care from certified practitioners. They each have nationally-recognized, comprehensive and continued training, along with on-site supervision. Karyn Staples said, "This gives clients and patients peace of mind and confidence that they are safely optimizing their health outcomes and their investment of time, effort, and money."
She continued, "Our goal is to continually enhance an individual's ability to move properly without pain and increase day-to-day function and capability, optimizing well-being."
Grand Opening Information
ProHealth Physical Therapy and Pilates Studio will celebrate the grand opening of its new facility at 1777 Georgian Park in Peachtree City on Tuesday, Dec. 5 from 5:30 to 7:30 p.m.
ProHealth is also offering three opportunities to attend a Pilates class for charity. The "Give Back With Class" promotion starts Monday, Dec. 4 at 9:30 a.m. with proceeds benefiting Ben's Bells, a program that aims to promote kindness throughout the local community and world through the creation and distribution of handmade bells. It continues on Tuesday, Dec. 5 at 11:30 a.m. with proceeds going to the Breast Cancer Survivor's Network, and concludes on Thursday, Dec. 7 at 8:30 a.m. with proceeds benefiting the Real Life Center.
During the Grand Opening Week, ProHealth is offering a special Holiday Gift Package that includes three private Pilates sessions and two group classes for just $150, a savings of $70. To schedule Physical Therapy or a Private Pilates session, call ProHealth at 770-487-1931.