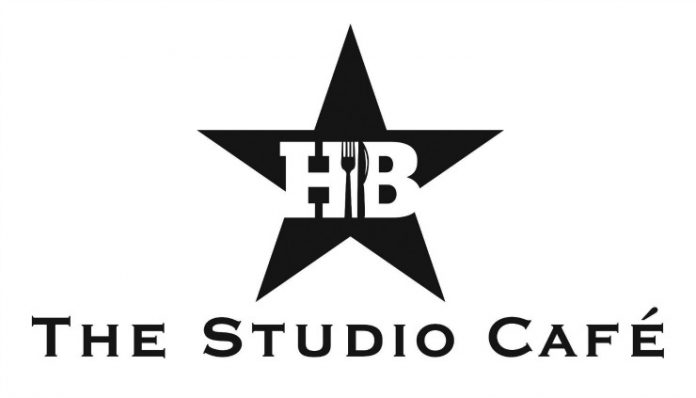 Sponsored Content
While most of us are still sleeping, team members begin arriving at Hanna Brothers Studio Cafe to prepare the cafe's new gourmet breakfast buffet. Under the direction of executive chef Matthew Iffland, Hanna Brothers is a well-established favorite lunch spot. The Cafe, located in the beautiful Pinewood Studios Production Centre, began serving breakfast in June.
A Chicago native, Iffland brings decades of culinary experience to the table. His love of cooking comes from spending summers with his grandparents in Connecticutt, where his French grandmother sent young Matt out early to pick the day's menu from her garden.
An alumni of Kendall College, Iffland  interned with the famed Jean Banchet, chef and pioneer owner of the renowned 5-star Le Francais in Wheeling, Ill. He has worked for Four Seasons hotels, managed a 4-star restaurant in Ft. Meyers, worked as assistant executive chef at Dolce Hotels and Resorts, and served as executive chef for World Changers Ministries before becoming the executive chef at Hanna Brothers cafe.
Iffland is responsible for the consistently delicious culinary experience you have to experience to believe. You can taste his "relentless pursuit of prefection" in every dish that comes from Hanna Brothers kitchen.
For the breakfast buffet, those dishes include carefully selected fresh fruit, yogurt, house-made granola, danishes and pastries, grits, oatmeal, hashbrowns, biscuits and gravy, bacon, sausage, pancakes and make-to-order omelettes, eggs and waffles. Ala carte selections are also available.
In addition to being a sweet locale for individuals and friends looking for a great start to the day, the Studio Cafe is a wonderful meeting place for prayer groups, seniors, women's groups and morning business meetings. Groups interested in planning in advance to gather there are encouraged to call the cafe at 770-460-0280, ext. 109, or email infoga@hannabrothers.com.
Breakfast is served from 7 to 9:30 a.m. on Mondays, Tuesdays, Thursdays and Fridays.
The cafe serves lunch, a different culinary experience every day, from 11 a.m. to 2 p.m. Premium entrees such as Certified Angus grilled steak, lemon oregano chicken, flash-fried sole, and house-smoked brisket are popular menu staples.
The Studio Café is now open for dinner every Friday evening too, with a cast of rotating special items such as Prime Rib and Snow Crab Legs. Reservations are recommended for this popular meal.
Hanna Brothers Studio Cafe is a division of Hanna Brothers Motion Picture and Event Catering, founded in 1997 by brothers Jim and Joe Hanna. Their core principles – providing top quality food with unparalleled service, under all conditions – are applied in all of their divisions, which include Hanna Brothers Film Catering, Hanna Brothers Event Catering, Hanna Brothers Studio Cafe, and Hanna Brothers To Go.
Throughout the years and experiences, the Hanna brothers have never forgotten the simple pleasures of a lovingly prepared meal, shared around the dinner table. Their attention to detail and commitment to service has only grown stronger, and they have attracted like-minded individuals like Chef Iffland who help Hanna Brothers achieve continued success in providing "Great Food. With Character."
Take advantage of the "buy one, get one" breakfast buffet special until Sept. 30, 2017.
Breakfast Is Ready!
WHEN:

Mon, Tues, Thurs, Fri, 7:00 to 9:30 a.m.

WHERE:

Hanna Brothers Studio Cafe, 461 Sandy Creek Rd., #2121, Fayetteville

BUFFET INCLUDES:

Fruit, yogurt, house-made granola, danishes, pastries, grits, oatmeal, hashbrowns, bistuits and gravy, bacon, sausage, pancakes, made-to-order omelettes and waffles

HOW MUCH:

$9.99 buffet; $1.99 coffee