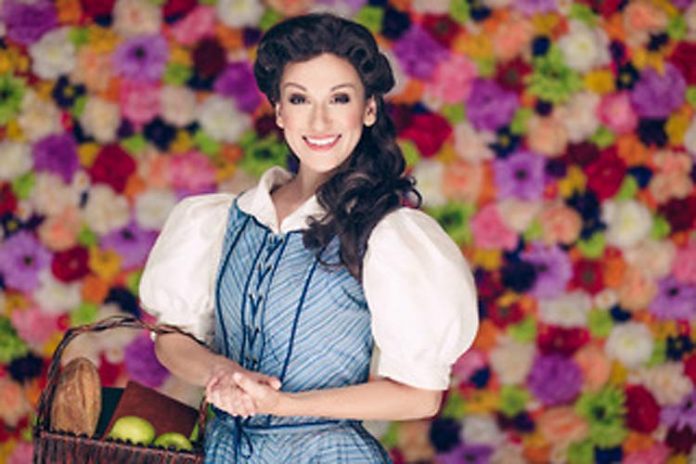 The Legacy Theatre is producing Disney's classic, Beauty & the Beast to open Friday, July 7 and run through Aug.6.
In 1991, Walt Disney created the animated masterpiece, "Beauty & the Beast," which became an instant box office hit.
A few years later, it became Disney's first Broadway musical adaptation and has been delighting its audiences for almost 25 years. The new 2017 film, which starred Emma Watson and Dan Stephens, introduced a new generation of audience to Disney's "Tale as Old as Time." Adults and children alike can now enjoy the musical spectacular live on stage at Legacy Theatre!
"Beauty & the Beast is my absolute favorite story," says executive producer Bethany Smith, who is also choreographing the production. She loves it so much, she's even appearing as Belle for a special performance on July 15.
We've been wanting to produce this musical for years and we are thrilled it's happening this summer! The story is beautiful and it's matched with show-stopping music, costumes and set design."
The show is directed by Mark Smith, the Legacy's Artistic Director. "This show is spectacular and the story is perfect for the whole family," says Smith. "I love the movies, but I there's nothing like seeing this live on stage. The musical has all the songs you'd expect like "Be Our Guest", "Beauty & the Beast" and "Gaston" but also some incredible numbers that were added just for the stage version."
The award-winning show features music by Alan Menken and lyrics by Howard Ashman and Tim Rice with the book written by Linda Woolverton. In addition to Mark and Bethany Smith, the creative team includes Musical Director Jodi Cotton, Scenic Designer Phil Male, Lighting Designer Bryan Rosengrant, Projection Designer Bradley Bergeron and Costume Designer Corey Martin.
Starring as the lovable Belle is Legacy regular, Katie Patterson, who was recently seen as Karin in the hit "Church Basement Ladies" as well as Little Red in "Into the Woods." Shea Pender returns to Legacy Theatre to perform the role of The Beast. Pender was last seen at Legacy in"Footloose" and "The Music Man." In addition to Patterson and Pender, the show features a talented cast of professionals including Nick Abbott (Smokey Joe's Cafe), Kristina Bryan (Footloose/Music Man), Fracena Byrd (Nuncrackers/Mary Poppins),Mary Grace Bridges (Footloose/Music Man), Patrick Coleman (Mary Poppins), Carolyn Dorff (Mary Poppins), Falyn Mapel (Footloose), Evan McLean (1776/Buddy Holly), Jeremy Skidmore (Church Basement Ladies/1776), Hannah Stephens (Footloose/The Music Man), Justin Thompson (Rocket Boys/Chicago), Sarah Vinson (Into the Woods/1776) and Andrew Quackenbush (Footloose). Rounding our the cast, are Legacy newcomers Alex Allen, Robin Dorff, Erin Elizabeth Foltz, Daniel Grest, Thaddeus Morris, Lauren Mundy, Tyree Thornton and Lily Wessel.
Beauty & the Beast runs July 7 through August 6 with performances Tuesdays-Saturdays at 7:30 p.m. and Saturdays & Sundays at 3pm. Tickets are $30-$45 and can be purchased online at www.thelegacytheatre.org or by calling the Box Office at 404-895-1473. The Legacy Theatre is located at 1175 Senoia Rd. in Tyrone. The Legacy Theatre's 11th season opens in September and season subscriptions can be purchased for $125.