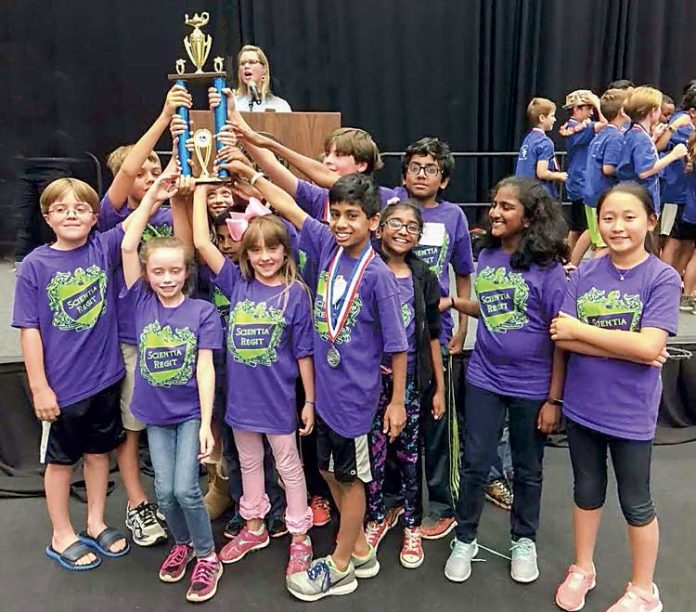 The Kedron Elementary Science Olympiad team won a top placement at the Georgia Elementary Science Olympiad after going up against some of the best teams in the state.
The school's team took third place at the competition that was hosted by Kennesaw State University on May 13. Georgia's Elementary Science Olympiad is one of the largest in the nation, attracting approximately 65 teams each year.
Kedron's team members include Amanda Agnos, Zoura Chan, Madison Hand, Laney Linville, Alex Gomez, Reece Long, Adeyinka Adepoju, Kinsley Best, Nick Enck, Sophia Farinacci, Christian Jackson, Aryan Nelluveli, Karina Nirenberg, Khodi Simelane, Raaga Sundar, Khami Williams, Tania Anand, Nikhil Chikhliker, Jacob Hossler, Logan Hunter, Eli Kilgore, Diane Kwon, Jenna Paynter, Arthur Richez, Sophia Sangha, and Nitish Sudhakar.
Dr. Julie Murphy coaches the team.
Elementary Science Olympiad is designed to encourage students to explore new and challenging ways of solving problems as part of a team by competing in events that focus on STEM (science, technology, engineering, math). Teams from all over the state compete in regional events to qualify for a spot at the state tournament.