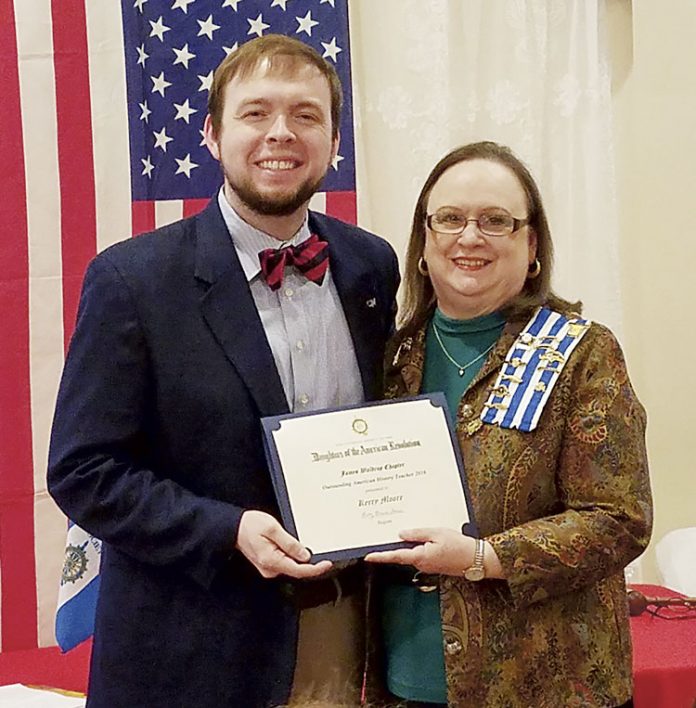 The James Waldrop Chapter of the Daughters of the American Revolution (DAR) has awarded the Outstanding Teacher of American History Award to Whitewater High social studies teacher Kerry Moore.
 The Outstanding Teacher of American History contest is just one of DAR's many outreach efforts in the area of education.
Notable full-time teachers of American history, grades 5-12, are selected and recognized by local DAR chapters across the nation each year. Local winners go on to compete at the state level for the Outstanding Teacher of American History award.
 All nominees for the award must be current teachers of American history with an incisive knowledge of the subject, high academic standards, excellent rapport with his/her students and a unique ability to relate history to modern life. Candidates must also demonstrate a spirit of patriotism and loyal support of our country and constitutional government, while being committed to his/her students and the teaching profession.