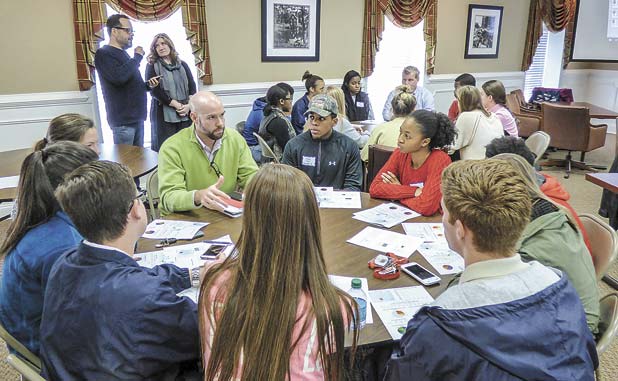 Tyrone Town Manager Kyle Hood's time in Tyrone is coming to an end. Hood will soon be joining the the Ga. Department of Education (DOE).
Mayor Eric Dial on Thursday said Hood has accepted a position with the DOE dealing with economic development issues.
"Kyle has done an outstanding job. He created a great staff and did a lot of cross-training. He brought us to a new level," Dial said. "Kyle has a bright future. We wish him the best."
Dial described Hood's transition to DOE as one that will be a good opportunity for him.
Noting that the council knew Hood would not "be here forever," Dial said Hood's time with Tyrone will end in late March.
The town is currently advertising for the position, with the expectation that the interim period will be of short duration.
Dial said Police Chief Brandon Perkins, who also previously served at interim city manager, could help out if needed, though that service should be kept to a minimum.
Hood was hired as the town's manager in 2012. He previously served as county manager in Upson County.