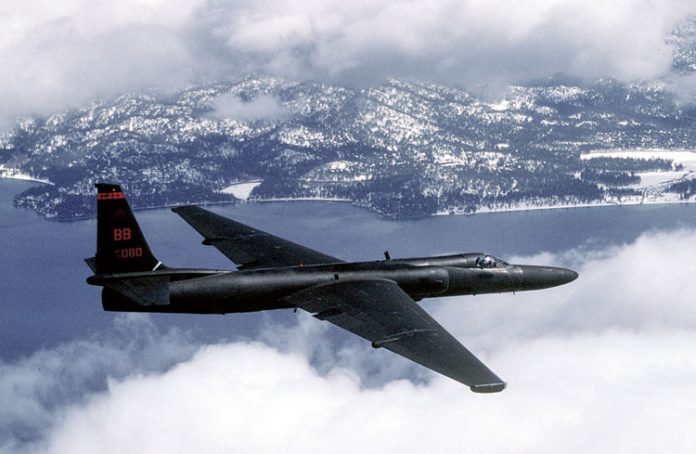 Former U.S. Air Force pilot Bob Heath will explain the history of the U-2 Blackbird ultra-high altitude program and his experience in flying "the Dragon Lady" at this year's first Aviation Living History seminar at 11 a.m. Feb. 18.
The program is presented by the Commemorative Air Force Dixie Wing, and Heath currently serves as the Wing's Maintenance Officer. This is the first of a monthly series at Dixie Wing headquarters, 1200 Echo Ct. Peachtree City, Ga., adjacent to the Atlanta Regional Airport – Falcon Field. Admission is $10, and military retirees will be admitted free.
A product of Kelly Johnson's legendary "Skunk Works" at Lockheed Aviation, the U-2 is one of the few aircraft that have seen more than 50 years of service in the U.S. Air Force. The aircraft has provided high-altitude -70,000 foot-all-weather intelligence gathering, electronic sensor research, satellite calibration, and communications. Heath will discuss the unique aspects of the U-2, made famous in 1960 when Gary Powers was shot down high over Russia. Another U-2, piloted by Major Rudolf Anderson, Jr., was lost in the Cuban Missile Crisis of 1962.
Early versions of the U-2 were involved in several events through the Cold War, flown over the Soviet Union, China, Vietnam, and Cuba. The newest models entered service in the 1980s. The current model, the U-2S, received its most recent technical upgrade in 2012. They have taken part in conflicts in Afghanistan and Iraq, and supported several multi-national NATO operations.
"This is the second year for our Aviation Living History Days program, which we designed to fulfill our mission of aviation education," said Dixie Wing Leader Jay Bess. We are grateful that so many of our members and other aviation experts are willing to share their experiences and knowledge about WWII and beyond. Also, the public is invited to visit our museum and hangar on Tuesdays, Thursdays and Saturdays from 9 a.m. to 4 p.m., or by special appointment."
For more information about Aviation Living History Days or the CAF Dixie Wing, please go to www.dixiewing.org.
About the Commemorative Air Force
The Commemorative Air Force is a non-profit organization dedicated to flying and restoring World War II aircraft. Based in Dallas, Texas, the organization has more than 13,000 members and operates a fleet of more than 166 aircraft. These aircraft compose the world's largest flying museum, and are operated for the education of present and future generations. www.commemorativeairforce.org.
About the CAF Dixie Wing
The CAF Dixie Wing, based in Peachtree City, Ga., was approved as the 83rd CAF unit on Feb. 28, 1987, and has since displayed its collection of vintage World War II aircraft in numerous air shows throughout the United States. The wing is a non-profit, tax-exempt "flying museum" that relies on contributions of time and funds to carry out its mission.