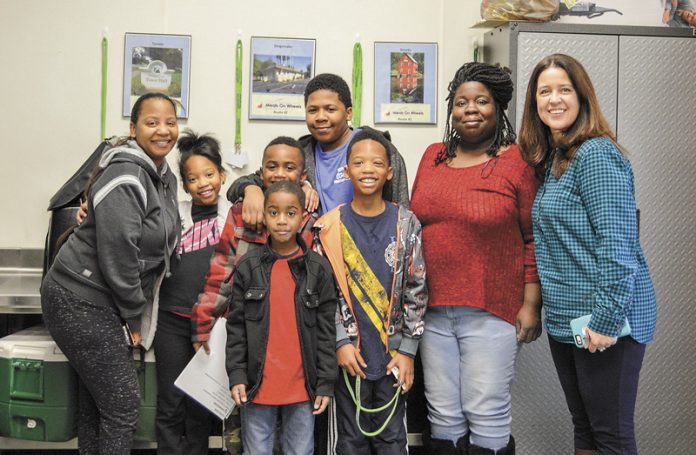 The following organizations have put together a team to volunteer on a weekly basis through FSS' Meals on Wheels program: Heritage Bank of Fayetteville, Hands for Hire, Fayette Community Options, Quality Care, Southern Grace Hospice, Kiwanis Club of Peachtree City, and the City of Fayetteville Leadership Team.
These groups volunteer each week to deliver meals to homebound seniors in our community. "As a volunteer with Fayette Senior Services, it does not take long to realize the unique circumstances that seniors in Fayette County sometimes face. It is so rewarding to be able to help others; especially those who appreciate it and rely on it.
"The staff and volunteers at FSS are some of the finest to work with and it's a great partnership," shares Dan Vano, president of Heritage Bank of Fayetteville. Without the support of volunteers and local organizations, FSS would not be able to provide the services they do for seniors in Fayette and surrounding counties. FSS expressed appreciation to these organizations for their endless support.
FSS is currently looking for volunteers in all areas of interest, but have a large need for two particular positions, to include the Fayetteville front desk and fitness center positions. FSS is always in search of volunteers looking for a fun and friendly place to make a difference in our community.
Without their team of volunteers, Fayette Senior Services, a 501 (C)(3) nonprofit organization, would not be what it is today. Last year alone, volunteers performed over 20,000 hours of service and the impact they have is immeasurable. Amy Epperson, FSS volunteer coordinator, emphasized the influence volunteers have on everyone they encounter at FSS.
"Fayette Senior Services relies heavily on our volunteers in order to serve our seniors. In all areas of volunteer opportunities at our center, volunteers play a vital role in every aspect of FSS day to day operations. We couldn't do it without their time and effort!" expressed Epperson. There are very few things at FSS that are not shaped by the hands of volunteers.
These remarkable individuals serve in the Ultimate Café, monitor the fitness center, work at the front desk in Fayetteville and Peachtree City, deliver Meals on Wheels, interact with our STARS, maintain our Tranquility Garden, decorate and plan special events, teach classes as instructors, plan trips as travel group leaders, and so much more! Volunteers who participate in at least 75 hours in a year receive a free yearly membership.
If you or someone you know would like to be a part of Fayette Senior Services' family by making a difference through volunteering, consider reaching out to FSS. Applications to become a volunteer can be accessed online at www.fayss.org or stop by and the Peachtree City or Fayetteville location to pick one up in person.
Fayette Senior Services holds monthly volunteer meetings for new and seasoned volunteers on the 1st Thursday of each month from 2 p.m. to 3 p.m. at their Fayetteville location, 4 Center Drive. For more information on becoming a volunteer at Fayette Senior Services, please contact Amy Epperson at aepperson@fayss.org or 770-461-0813.
For over 38 years, FSS has been making a meaningful difference in the social, emotional, and physical well-being of adults age 50 and better in our community. FSS volunteer program opportunities range from Meals On Wheels drivers, tool team home repairs, café assistant, front desk receptionist, fitness center monitor, special events team, gardening team, and STARS program assistant. These volunteers help at both Fayetteville and Peachtree City locations. To volunteer at FSS, please contact Amy Epperson at aepperson@fayss.org or 770-461-0813. For more information about Fayette Senior Services, visit www.fayss.org.