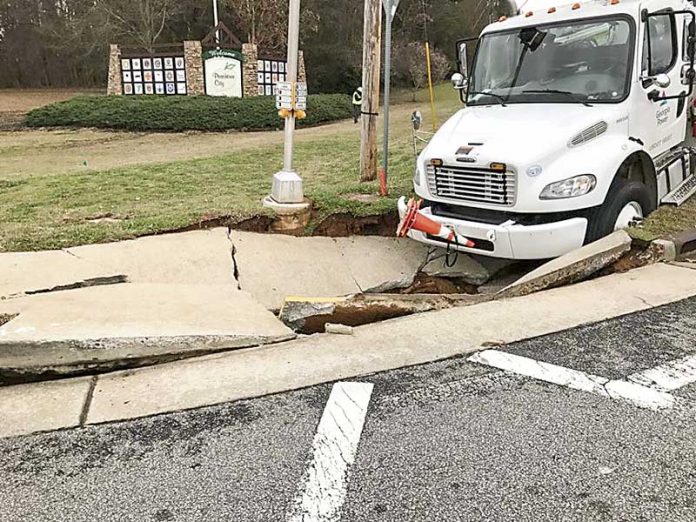 Work on the sinkhole that developed Jan. 23 at the intersection of Ga. highways 54 and 74 in Peachtree City should be coming to an end this weekend.
Peachtree City Police Department spokesperson Odilia Bergh said work on the sinkhole repair is expected to wrap-up during the weekend.
Additionally, said Bergh, the Peachtree City Water and Sewerage Authority reported no damage to its system.
Peachtree City Fire Rescue spokesman Ron Mundy on Monday said a Georgia Power utility truck during the mid-afternoon hours was positioned off the roadway at the southeast corner of the intersection. The truck was near the sidewalk and near a sewer cover when a sinkhole opened and caused the front end of the truck to fall into it, Mundy said.
Georgia Department of Transportation and city engineering staff were at the intersection on Jan. 24, assessing the damage.
The eastbound turn lane onto Ga. Highway 54 was closed during the repair period so that vehicles involved in the repair could access the area.