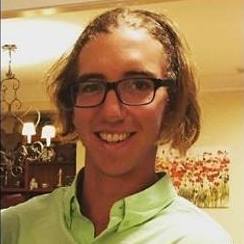 It was a tragic ending to the search for a Peachtree City man missing since Dec. 18. The body of Vincent Rossetti was recovered from a lake in Tennessee on Jan. 10.
A Facebook page entitled "Vinnie Rossetti Missing Person" carried the following post on Thursday:
"It is with heavy hearts we share that Vinnie was found deceased on Tuesday morning. It is not the outcome we prayed for but hope to find peace in this tragic time. Words cannot express how thankful the family is to all the volunteers, agencies, friends and strangers who gave their time to help locate Vinnie. The love, support and compassion has been incredible. We ask for continued prayers for the Rossetti family as we all grieve this unimaginable loss," the Facebook post said.
Family and friends of Rossetti had hoped for weeks to learn of his whereabouts.
Rossetti, 22, reportedly drove to Birmingham to visit a sibling and, on Dec. 18, was found parked on the side of the road in DeKalb County, Tenn. He was taken to a medical center though, for unknown reasons, left the facility before his family could arrive at the location, according to a Facebook post.
Rossetti's vehicle was found abandoned in the parking lot of the Sligo Marina at Center Hill Lake east of Smithville. A search of the area at the time showed no result, according to the Aware Foundation and Cue Center for Missing Persons Facebook pages.
Rossetti's body was discovered in the water on Tuesday at the Sligo Marina, according to media reports.