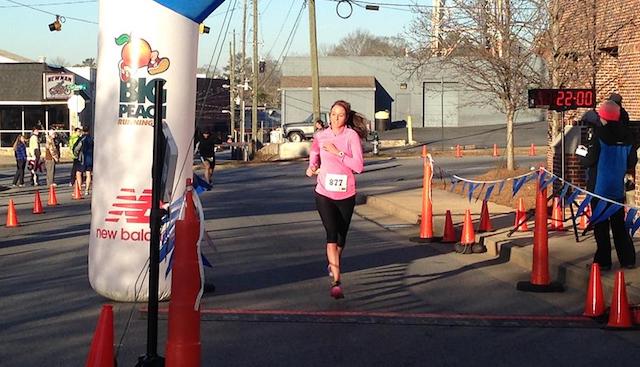 The Run for Angels and Chicken Q is in just over three weeks.
Register by Jan. 24 to take advantage of the the early registration fee and to be guaranteed a T-shirt. Register and purchase Chicken Q tickets at http://theangelshouse.org/run.
To encourage child participation in the run, there will be a friendly competition among local schools. Learn more about this on the website.
Chicken Q tickets for $10 a plate include Huckleberry's delicious chicken grilled on site with sides and homemade dessert. Dine in or take out, and there will be a drive-thru.
To purchase Chicken Q tickets:
• Buy $10 tickets online from the home page.
• On Active.com if you are also registering to run.
• Through representatives at downtown Newnan churches.
All proceeds benefit Newnan-Coweta Angel's House, Inc.