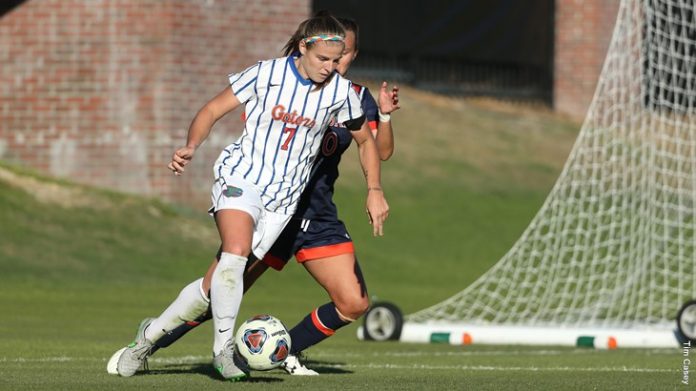 Savannah Jordan, a Whitewater High graduate and a senior at the University of Florida, was named last week to the Academic All-America women's soccer team named by the College Sports Information Directors of America. She was a first-team selection.
Jordan is only the second player in UF history to earn All-Southeastern Conference first team honors four consecutive years. She is eighth in the nation in points (41) and ninth in goals (16).
Florida was one of three schools to place a pair of players among the first and second Academic All-America teams. Jordan's teammate Betsy Middleton is on the second team.
Both earned All-SEC Academic honors the last two seasons. Jordan also was a National Soccer Coaches Association of America (NSCAA) Scholar All-American in 2015. They will each receive their bachelor's degrees this December. Jordan is majoring in sociology.
The pair are part of the Florida soccer team which posted a 3.39 grade point average in the 2014-15 academic year.
A total of seven Gator soccer players have earned Academic All-America honors a total of 11 times since 1996.